Share This:






Prim & Proper
Today, I will be reviewing Beau Brummell For Men Face Wash, also called The Gentlemen's Face Wash on their website. Additionally, I will provide a special promo code (below).
In full disclosure, I received 1 free 8 FL Oz. of Beau Brummell For Men Face Wash to review and write about. I am not opposed to receiving free products, as in the past I have often purchased products in order to review them. Plus, it's a great way to discover new and interesting products and potentially pass this information on to readers who also might find something they are looking for.
Be rest assured, I offer honest and detailed reviews despite being offered free products.
With that being said, shall we go forth with this review? We shall…
Beau Brummell For Men
A little about the company before we start this review, as this is important to get a better understanding of this product and help set up the review as well.
Beau Brummell For Men is a new startup company based out of New York. They focus on men's hygiene and offer products associated with this. As stated on their site, "This is where the dude gets dapper".
It is uniquely named after the 18th-century man who deemed the leader of fashion for his time. His impact on society then and now are still present and accepted practices. Take, for example, the common business suit that men still wear today and even bathing practices.
I was initially unaware of the man's impactful influence on hygiene and fashion, but believe a company named in his namesake should be in high standards with hygiene and offer quality products.
What Type of Products Do They Carry?
Currently, they have a total of 9 different products and 4 different bundles, which are all listed below.
The Gentlemen's Face Wash
The Gentlemen's Facial Moisturizer
Charcoal Facial Mask
The Gentlemen's Facial Scrub
The Gentlemen's Shaving Cream
The Gentlemen's Shaving Brush
Cedarwood Beard Oil Conditioner
Hand Repair Lotion
Walnut Hand & Foot Scrub
The Intense Moisture Bundle
The Smooth Operator Bundle
The Perfect Shave Bundle
The Hansome Hands Bundle
How Good Is Beau Brummell Face Wash?
The company recommends you wash with this product twice daily.
After wetting my face with warm water I pump two squirts of product in my hand. The liquid is clear but also has a slightly darker tone to it. Must be the "heaping amount" of charcoal they state is in their product.
As I rub the product in my hands to get a nice later, I notice that the lather is a nice thin foam lather, rather than your typical soap lather, which is more voluminous. I prefer this thinner lather actually. It's nice.
I rubbed this on my face in tight circles and I was pleasantly surprised by the smell. It has a nice clean natural smell to it. Must be the lavender and rosemary, which I love. A nice gentleman smell.
It washed off my face and beard without much fuss. It left my face feeling fresh and ever so slightly tighter. It definitely left my face feeling cleaner for sure. My face feels smoother but not dry.
The scent stays with you for a while after washing. This was enjoyable.
List of Ingredients
Water (Aqua), Ammonium Lauryl Sulfate, Ammonium Laureth Sulfate, Cocamidopropyl Betaine, Cocamide MEA, Ammonium Xylenesulfonate, Cocamidopropyl Hydroxysultaine, PEG-120 Methyl Glucose Diolate, Fragrance (Parfum), Glycerin, Tocopheryl Acetate, Caffeine, Disodium EDTA, Charcoal Powder, Lavandula Angustifolia (Lavender) Oil, Rosmarinus Officinalis (Rosemary) Leaf Oil, Citral, Limonene, Alpha-Isomethyl Ionone, Hydroxyisohexyl 3-Cyclohexene Carboxaldehyde, Butylphenyl Methylpropional, Linalool, Hexyl Cinnamal, Methylisothiazolinone, Methylchloroisothiazolinone.
Pros & Cons
Pros
Doesn't dry your facial skin out, as it leaves moisture on the skin while still cleaning.
A nice smell. I really like the smell!!! While not overly smelling like soap it contains rosemary and lavender oil and some of which help to brightens it up and bring a good natural smell to it.
Uses activated charcoal powder.
A dense thin lather which I really like for washing my face.
Fast shipping. As they ship one the same day the order was received up in till 2:00 pm.
FREE shipping!!! Free shipping is becoming a new standard and it's no different from BB.
They do ship internationally too.
A return policy if not completely satisfied with the product. Check their website for complete details.
All products are made in the United States.
Never tested on animals.
5% of all sale through their website is donated to Zero – The End Of Prostate Cancer. Nice!
A great pump! The dispenser dispenses the right amount of wash with each pump.
The site offers a blog, which highlights men's general hygiene and fashion tips.
After trying their face wash I would be more than willing to try other products in their line.
They have a mailing list that you can sign up for on their website.
Cons
A bit pricey for face wash. I love the quality of ingredients which probably equates to the higher price.
Some of the lists of ingredients are hard to pronounce and I am unaware of the ingredients.
Some links not working, like the one pertaining to Why We Use Charcoal, as I would like to read more about why because it is an active ingredient in the face wash and for personal knowledge. As I see more and more products that contain charcoal on the market and I want to know why.
Not that many reviews on their website, but they are a newer company.
The product description could be a lot better. For example the use of charcoal and caffeine. Needs to highlight important ingredients used in their products.
Final Thoughts
Comparing this to ordinary soap (bar and foam) which I normally use, I find this premium face wash does what it claims. To clean without removing excess healthy oils from the skin (drying out of the skin). The foam was also quite different than I was used to, as it was a thinner denser foam and which I also liked. It smells more natural than most comparable dispensary soaps and I prefer it.
If you're looking for a premium specific facial soap, Beau Brummell Face Wash is a winner.
Special 20% Discount
Additionally, for my reader's exclusive savings use the code – MEETBEAU  at checkout to save even more money, 20% off. Just click the link below and it will automatically be there at checkout.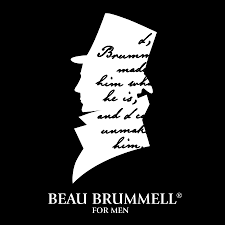 Share This: