Share This:






Okay…I just found my new go-to flashlight.
This thing is impressive in such a compact design.
If you're like me you most likely have about a bunch of flashlights laying around the house, hopefully strategically placed around the home in case you need them. You know the ones you just accumulate over the years. Some are decent and some of them are just plain horrible.
Well, I was lucky enough to be selected to review the brand new Colt MICROTAC AM170. I am pretty excited about this, as Colt has a great brand name and reputation for quality. I couldn't wait for the flashlight to arrive and to try it out and write a review about it.
What Impresses Me So Much About This Light?
This impresses me so much for both performance and usability. For such a small thin lightweight flashlight it performs so much better than larger heavier flashlights. Leaving you with zero reluctance when you pick up the Microtac AM170 and press the power button.
This is very lightweight and you think it should weigh much heavier when you first pick it up. But nope…it's really quite lightweight when you pick it up. It is very well balanced too, most flashlights are quite heavy on the battery side of the flashlight. Um…not here! This feels nice when you pick it up and you can easily balance the flashlight on your finger in the middle of the flashlight.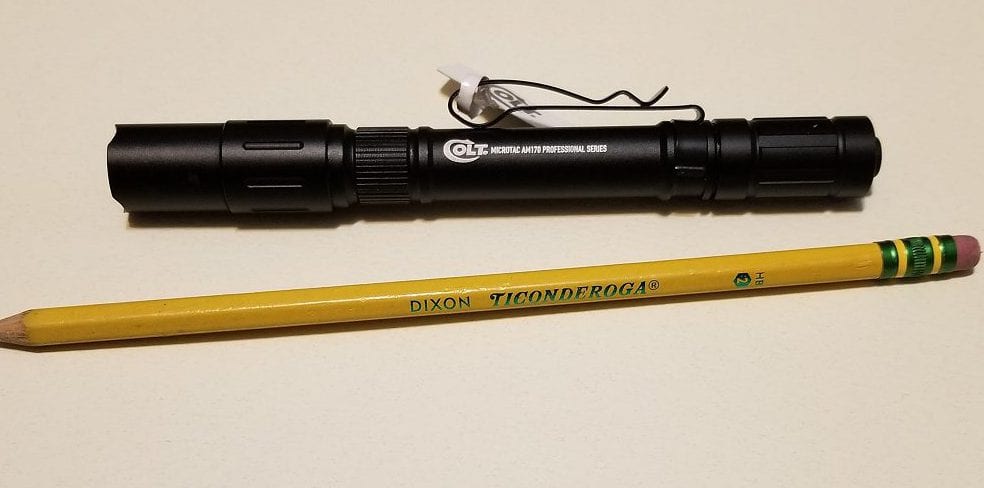 The perfect size in my honest opinion. As I could see most professional people that need light for their job this would make an excellent flashlight. This could be stored in multiple locations on their bodies. From mechanics to welders or just to carry around on your person.
I equate the size to slightly bigger than a typical Sharpie marker, as this would easily fit into a purse, front shirt pocket, pants pocket, back pocket, and with using the Double "S" clip it easily fits ball caps for a hands-free light source. The Double "S" Clip can be taken off and put back on depending on your need for use.
Let us not forget about the nice solid beam of light this little skinny sucker radiates out. As this thing is a mini sun, producing light not expected of such a small device. Fulling illuminating anything you want in a nice tight beam. All with three options modes to choose from with just a push of a button.
Colts MICROTAC AM170 Specs
3 oz with batteries (included)
The length is 5.5 inches.
Light Projection 600 Feet (183 meters)
Led Light Source.
Batteries included
Up to 8 hours of run time.
As the name suggests 170 Lumens.
Scatch and Break Resistant lens
Double Heavy Wall Construction
Shock And Recoil Resistant
Removable Double "S" Clip.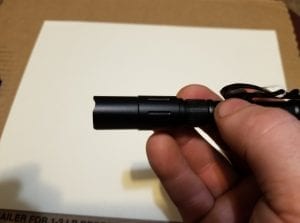 Pros And Cons
Pros
Great price!!! See below to save even more money with my personal Promo Code below.
Very balanced.
Love the amount of light this emanates from such a small source.
3 modes of lights High/Turbo/Low. Can use the low feature for extended use to help prolong battery life.
Strobe light.
Uses 2 AAA batteries.
Just 3 ounces!!!
Waterproof with Double O-Ring Seals.
A great flashlight for women to carry around in their purses.
Uses AAA batteries, which you can always find just about anywhere and can buy/use rechargeable AAA batteries for.
Facet-Cut glass for the lens, some flashlights have plastic.
Just love the slimness and size of this flashlight.
Cons
Brand new to the market and not a lot of reviews of this product.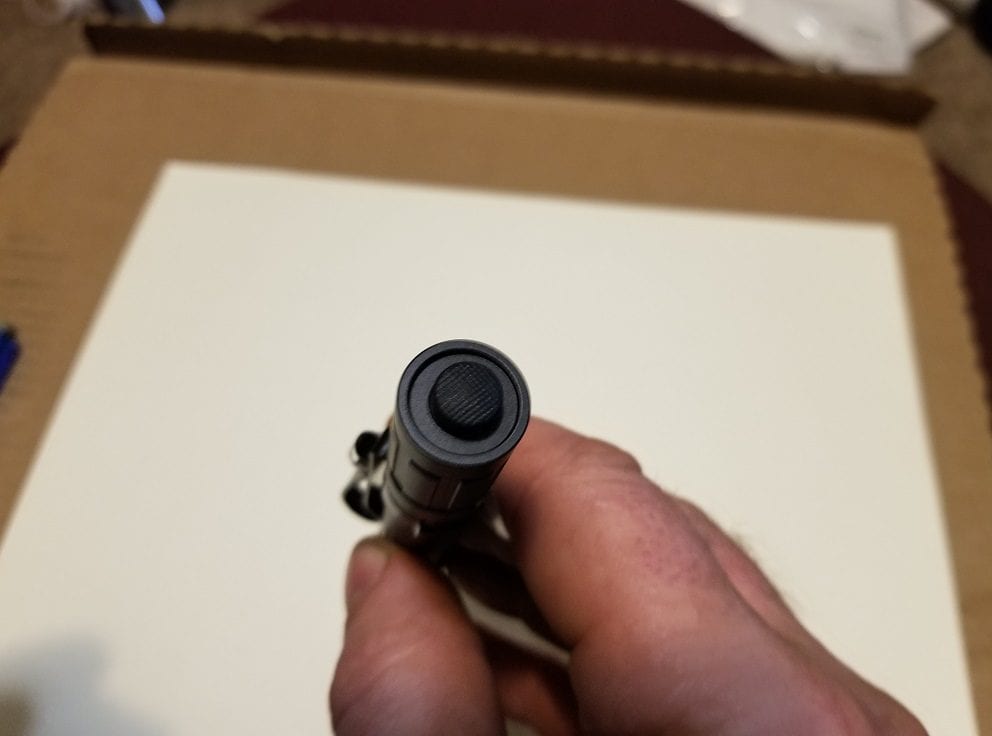 Promo Code For Additional  Savings:
Be sure to use the promo code SABUSAN to save 20% off your purchase of a Colt Light here at Coltgunlights.
A Flashlight For Just About Everyone!
There is a lot to love about this flashlight. To me, this makes the best multipurpose flashlight being thin, lightweight, small, and tough. All the necessitates I need in a flashlight without the bulk and weight that I don't want or need.
This can be carried on your person in a variety of ways or just thrown in a purse, tackle box, or a car's glove box. Making it very versatile while still packing 170 Lumens to illuminate the darkness be it whatever the case you need it for.
The next time I need a flashlight I will be using this. A very solid flashlight for a good price entry.
---
As always would love to hear any questions or comments below.
Share This: