Share This:






Are you a blue-collared working man? Are you into cars and motorcycles? Are you looking for flannel shirts that fit your style? Or are you looking just for some cool flannels to wear? Well, the best place to buy flannel shirts is Dixxon Flannel. Hands down!
We will do a deep dive into this Dixxon Flannel company and you will see why it is the best place to get flannel shirts from.
How I Was Lured Into Flanneldom
My medium-term memory is shot I guess, as I can't really remember but I think I first saw Dixxon Flannel on Facebook. Someone sent a picture of an old Chevy Apache truck to Dixxon and they wanted a flannel to match the truck. The truck had rust and turquoise, a real cool aged patina to it. So Dixxon made and designed a flannel to look like that old truck and called it Apache.
So cool, right? A truck inspired flannel…NICEEEEE. I was hooked. I said to myself, I must checkout this company and down the rabbit hole I went.
Welcome Back To Flannel
I have no problem promoting products I love and none have as much of my love as this company.
I love my flannels from Dixxon and this is the reason why I wish to share them on my website.
How much love?
Try 28 flannels. Ahh…yeah. A slight problem.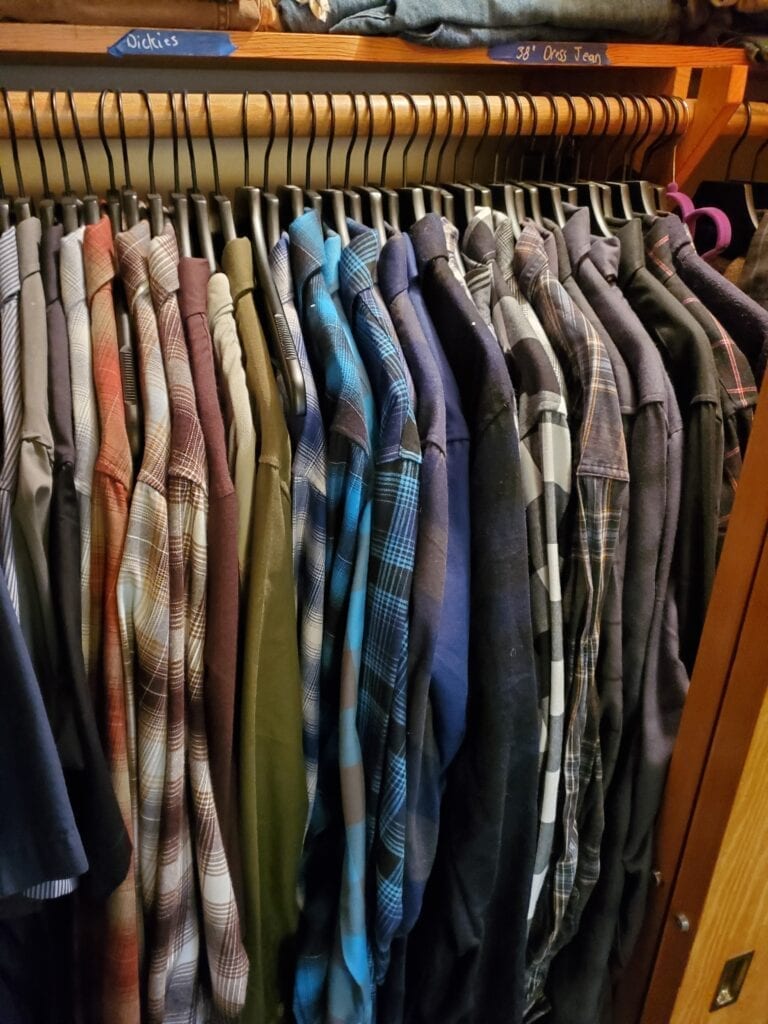 Game Changer
Dixxon approaches the flannel game in a different approach than major clothing companies. They do short runs on their flannels, this makes for a short time a particular flannel is available to purchase. This increases their appeal, as some of these limited flannels are sold aftermarket for quite a profit.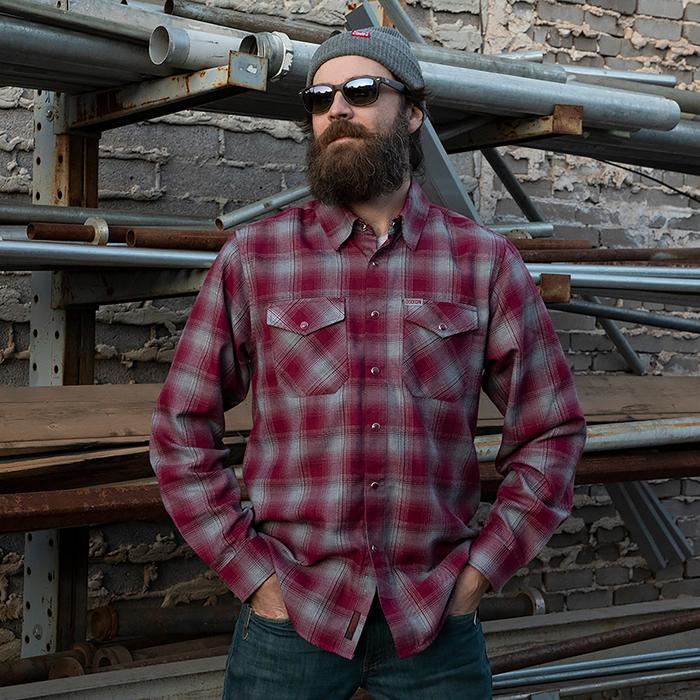 When I first started buying flannels from Dixxon they sometimes sold out in less than an hour for my particular size, but since have increased their inventory so you don't have to scramble as much. Depending on the popularity of a particular flannel is how soon it is sold out.
The first sizes to sell out are Large and XL. So keep that in mind. Follow them on Social Media to stay up to date on releases and such.
Uniqueness
They give each flannel a unique name, like for example Apache, Chaplin, Lone Wolf, and Wolverine. They are usually based and inspired by a theme which is well known, another unique touch.
Flannels that just fit right. This is so important and most companies get it wrong. I wear an XL size and I am 240 and 6′ 1″. Read and follow Dixxon Sizing guidelines before purchase.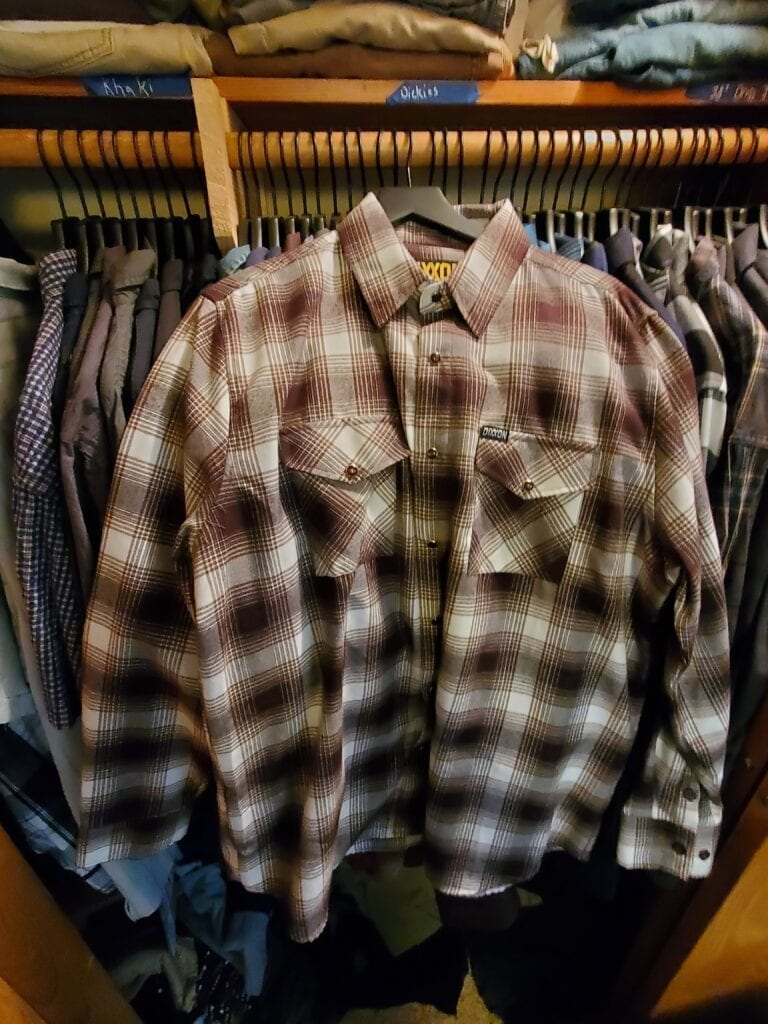 Why It's A Great Flannel Shirt
The best-fitting flannels I have ever worn!
Don't shrink as long as you follow the washing recommendations.
Doesn't fade.
Doesn't wrinkle.
Quality. It's even in their website address www.dixxonquality.com
Longer torso and longer sleeve lengths. Is there anything worse than a shirt with short body length or short sleeves? That shit gets thrown in the garbage now.
Hidden collar-stay buttons under the collar.
Collaborate with other businesses to make special limited edition flannels.
Grown into more than just well-fitting flannels shirt company, now selling shirts, jackets, hats, shorts, socks, gloves, and more.
Some jackets and flannels have a stash pocket located behind the collar. You know to hide your…
Free stickers. With every purchase, you get a sticker.
Stagnation doesn't live here. New flannels are always released and you say to yourself…damn another cool flannel. As your wallet gets lighter and lighter.
Constant improvement. Take, for example, Dixxon just started sewing in a microfiber eyeglass lens cleaner on the bottom inside corner of their flannels. So you can easily clean your glasses.
Listens to customers and then delivers.
Workwear, move over Dickies, Dixxon fit and look way better. Sorry, brah.
Awesome return policy!!! I had two snafus with Dixxon. A flannel I bought had a thread defect and missing a button on the sleeve. I sent pictures to customer service and boom, they sent me a replacement. So, I have a nice one and one I can wear and get as dirty as I want. The other problem was I ordered something they said they had on stock, but it was an inventory issue, so I got to order anything from their website in replacement. Friendly and prompt responses.
Limited runs on their flannels. You probably won't see someone else wearing the same flannel you have on. Not as ubiquitous as flannels sold at major retailers.
The prices are very decent. They range from 29.99 to 69.99. Workingman prices.
If a run of a particular flannel is popular and sold out, they sometimes reissue that flannel. So stay tuned if you missed something you wanted but didn't get.
The inside tag on the back of the neck area has a cool unique design and the name of the flannel. A nice feature.
Sexy post of hot babes wearing Dixxon clothing on Social Media. Bonus!
Makes clothing for women and children as well.
Cool buttons, yes, cool buttons.
Flannels made for motorcycle owners. As a lot of features revolve around this.
Seriously Other Clothing To Checkout From Dixxon
They have great stuff. They design stuff to fit modern man.
The number #1 product behind the flannels that I recommend is The Perfect Tee. These fit the best I have tried. So comfortable. At the time of writing this, they are currently sold out of my size. Another clue that this is a great product. They have three colors white, black, and O.D. Green.
Other Worthy Mentions
Jackets are another great clothing product. I have two Workhorse Jacket 1.0 and the Tundra. Both are great. I live in Wisconsin and it's cold in the winter and the Tundra holds up to the cold great.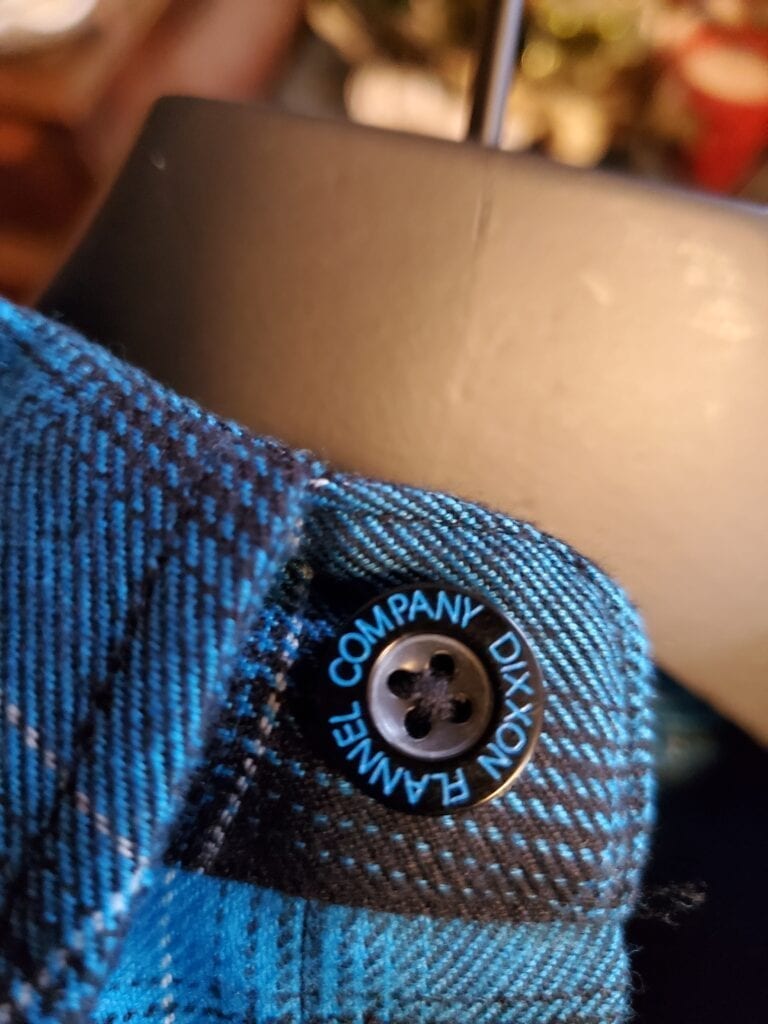 Become a Flannel Snob
Once you buy a flannel from Dixxon and wear it you will never look at other flannels the same. You will become a flannel snob, judging others by their second-rate flannel. In this case, it is okay to be a snob because all clothes should fit this good and be of this high quality.
Also check out my post on How To Care For Flannel Shirts – Tips To Help. Filled with a lot of tips on how to maintain your flannel shirts.
If you enjoyed this article please feel free to head on over to my page on 5 Things Every Man Should Own. Plenty of cool items to find.
Dixxon takes flannel and improves the size, fit, attention to detail, and coolness factor. Buy one and see for yourself.
Share This: