Share This:






What Should A Man Own?
Every man should feel and reflect his manliness, through his demeanor, compassion, and yes even appearance.
Despite what modern society currently thinks what a man should be, a man is a summation of his amalgamated past broad lineage, violent, dependable, accountable, providing, loving, and honorable. As many things make a true man.
These items which I placed below, should instill these factors and build upon being a man. This is not to be taken lightly, for manhood requires great responsibility.
Rites of passage are kind of gone and non-existent for most teenagers. Even though, every culture had them at one time.
This is why this list is important to men or teenagers alike. To earn and exude the quality of his own manliness, To Be A Man and to be proud of that fact.
Before we get started, I would like to suggest if you are also looking to improve upon your style as a man, I HIGHLY recommend you head over to my page Kinobody Style Guide. This complete program will definitely step up your style game. There is also an amazing revolutionary workout program, that is both a workout program and diet program designed to lose weight and gain muscle, check out my full in-depth review here, Is Kinobody A Scam? Ohh. btw, it's not a scam.
Let us begin…
A Knife In A Pocket
If you could only buy one thing, just one thing…that would allow you to be handed your MAN CARD and be accepted among the brotherhood of man.
What would that be?
Well, I think it's a pocket knife.
The graduation from boy to man, the preparedness, and practicality of a sharp quality knife, all within reaching distance (your pocket).
Yes…it's on every list about what a man should own, but it is such an essential item for every man it can not be forgotten.
I have recently just acquired unexpectedly, I might add, my Grandpa's knife (he passed away 17 years ago). I received the pocket knife from my Aunt an old Monarch pocketknife that he carried on his person for decades. Probably most of his adult life he carried it around on his person.
The main knife tip was bent a little and chipped. It was full of lint and crud. Cooler yet…right?
I remember him often using it around the garden growing up and on fishing trips.
As a boy seeing him use the knife, I thought WOW, he carries a knife with him. This was one of my first real thoughts of manhood, as a boy. When I grow up, I'll buy a knife and carry it.
I have other newer quality pocket knives but they all collect dust now. Sorry, this just carries a level of coolness and memories of my Grandpa, that NO other knife could ever replace, regardless of price or design.
So, get yourself a quality pocket knife that will last decades. Forget the gadget-ness of some of the latest and greatest knives.
Get a solid quality pocket knife. Have it on you. Keep it sharp. Use it. Pass it on.
Smell Like A Man
Being complimented on smelling nice by people, is a real confidence booster. Even for the most secure and confident of us.
So, you need to smell like a man and hopefully a good smelling man.

This can be complicated or easy. As there are thousands of cologne and aftershaves out there in which to choose from. As each scent is different and can be matched for certain occasions, for a date, for the office, etc. As well as for age, as some scents, an older man wouldn't be caught dead wearing and vice-versa.
Preferences Change Over Time
I have found that as I grow older I appreciate smells more, as far as a man is concerned. When I was younger, I just didn't find any scent I really liked. But believe me, there are great fragrances out there, you just have to find them. I am amazed at my transformation, from the herbs I grow in my yard, to going back to wearing colognes I like, scent is a big concern nowadays for me.
This can be a subtle thing or aloud in your face kind of thing. Try to match the cologne you wear to the man you are. If you are a rugged man, your scent should match your ruggedness. As well as the situations you are in.
Natural Scents
Me, I like subtle scents that smell manly. I really love woodsy and more natural smells and colognes, like:
sandalwood
cedarwood
Oud scents
herbs
fresh scents
The scent you like is totally dependent on your own taste, likes, and dislikes.
The problem with that is finding what you like. The best way if you are unsure is to go to a department store that has samples to smell from. This will help determine your likes and dislikes. Also, see below for finding a great scent.
Some of my favorites scents are:
Not real sure what scent you like, I've got a solution just for you.
If you are unsure of what cologne or fragrance you like, might I suggest a very affordable method of trying and experimenting with different scents with a cheap monthly subscription.
It's a company called Scentbird and it's a great way to explore new fragrances for both men and ladies. You can read my review of the page here, Is Scentbird Worth It?
You receive a 30 day supply of fragrance for only $14.95 a month. This is subscription-based, where you pick what scents you want to try each month, unlike other subscription fragrances services. Believe me, this 30 day supply will last a lot longer than 30 days too.
Short Quiz
They also have a short quiz to help you pick out a scent that should work for you. They have a wide range of designer fragrances to choose from. Yes, they have a lot of brand name designer colognes…check Scentbird to see.
Additional Notes
Find a scent you like, then build around this scent to encompass a couple of different similar scents. Have at least a minimum of 3 to 4 scents you like in your arsenal, specifically for different occasions. Summer, fall, winter, date night, fresh scent, clubbing, and sexy time.
The Best Clone House
Also, if you are looking for full bottles of designer fragrances but don't want to pay designer prices head on over to ALT. Fragrances. They smell just like the original but cost way less. See my review here, ALT. Fragrances Review.
Time On A Wrist
In order to be somewhere on time, your going to need a watch. A watch is a piece of jewelry that is very acceptable for a man to wear but it is functional as well.
Yes, you probably have a smartphone that is more than capable of telling you the time. But I ask you, "what happens when you forgot your charger?" or "just forgot to charge your phone?"
Well, …you're not going to be on time if your phone dies. This is still an essential item for every man.
At Least 2 Watches
I am going to say you need at least two watches. A casual everyday watch and a dress watch. Obviously, you would wear a casual watch with your everyday casual clothes and a dress watch with a suit or being dressed up.
You need a dress watch with a black leather strap and a silver bezel with a white dial.
The amount you spend on a watch can be under $100 and over $100,000. It all depends on you, the amount of money you're comfortably able to buy. So, stay within your budget and find something that agrees with you. I definitely like the expensive watches look, but I am not comfortable paying the kind of money they want for one of them. So, I stay in the 2 to 3 hundred price range for my watches.
Watches I like:
Fossil
Bulova
Orient
MVMT
Grooming Kit Essentials With A Dopp Kit
In order to maintain looking like a man and not a barbarian, all…and I mean ALL men should have a grooming kit. You must have deodorant and for god sakes, take care of your nose and ear hair.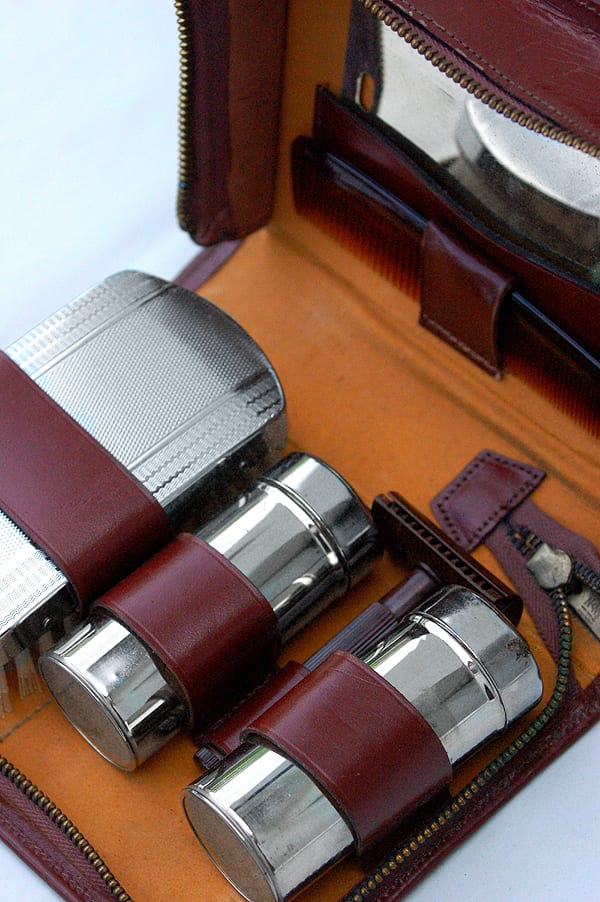 These are called a Dopp Kit or more commonly called a toiletry bag. This a must, for keeping all your items together in one bag in your bathroom or for when you travel. It makes it so much easier to have your items all in one bag. Check out my more thorough article, What To Pack In A Dopp Kit.
These grooming kits can get pretty expensive or as cheap as you want. But…with all things, the more money you spend the more quality you get as well. Like a quality pair of tweezers is going to grab every little hair, while a cheapo drugstore tweezer will barely grab a large hair.
Accessories
Facial Grooming grooming tool (electric)
Scissors
Tweezers
Nail clippers
Nail file
Nose/Ear/Brow Trimmer
Shaving Brush
Aftershave
Shaving Soap/Cream
Q-tips
Toothbrush
Bar of Soap (in a plastic container)
Floss
Toothpaste
Deodorant
Hair products (clay, pomade, gel, etc.)
Combs
Brush
Cologne
Medicines (Tylenol, Pepto, Aspirin, etc)
Whatever personal product you might use
Hit Like A Man
In order to walk with confidence and hold your head high in any situation, a man should know how to defend himself. When a man knows how to throw a punch and defend himself, he is surely more confident.
A man's job is sometimes to protect and defend. It is in this vein, you should have a punching bag. To be equally proficient with both hands to be able to throw a punch, if a situation calls for you to defend yourself or someone else.
Great Cardio
This is why having a punching bag is important. Just owning a punching bag is not enough, you must regularly use it. Plus it an amazing cardio workout.
It will benefit your health, confidence, stress relief, and self-defense. There is something about hitting a heavy bag that is so stress relieving and after 20 or 30 minutes you're a totally new man and at peace.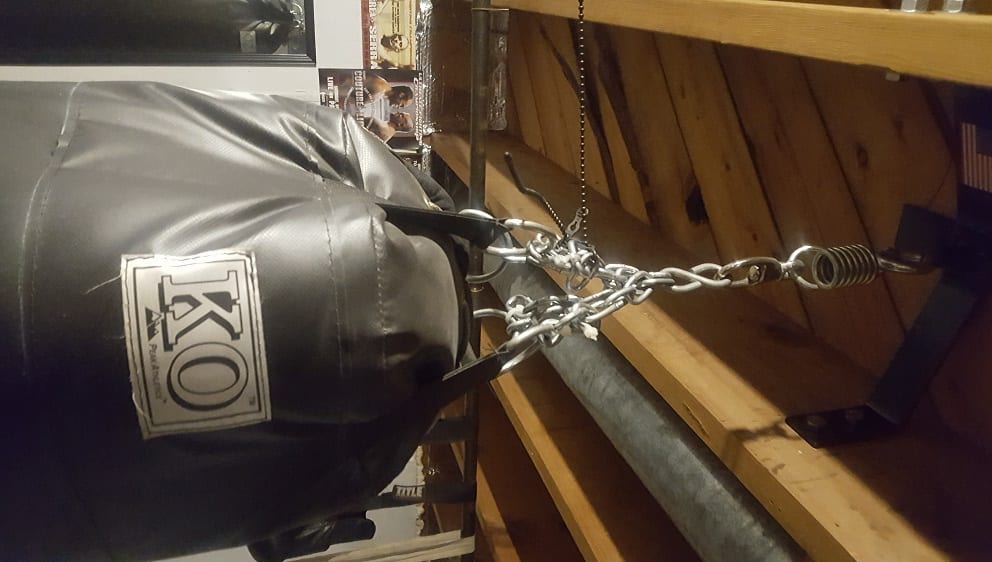 Now, there are a lot of different heavy bag manufacturers out there to choose from. Some good and some are bad, all I know is the one I bought is amazing.
Super Stress Reliever
I love my bag and it hasn't let me down yet. Been going on 8 years now, since I bought it.
I bought a KO Fightgear Muay Thai Bag 150 lbs bag from KO FightGear. It is soft and clothes filled. This is important because they do not use sand because the sand will settle and leave hard spots in the bag. This is something you do not want in a bag. The clothes-filled bag feels more similar to hitting a body, while also protecting your hands.
This bag feels good hitting it anywhere, top-bottom, and middle. There is no inconsistency, no matter where you strike the bag. I also bought their Bag Joist Hanger which allows me to securely hang this in my basement. Very important as well as getting a proper heavy spring. This absorbs the noise and movement of the bag and doesn't translate it to your studs or rafters, as it absorbs most of the energy.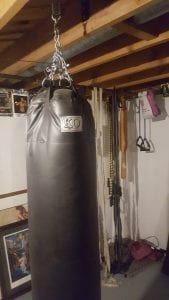 Gloves & Wraps
On top of that, you will need a good pair of quality training gloves and hand wraps. I really like Title Boxing Mexican Style Hand Wraps for hand wraps. They are elastic and just feel better to me. Invest in a pair of boxing shoes as well, you might not think this makes a big difference but it does, they allow you to more easily pivot and position your feet for striking.
Another fun boxing piece of equipment is a double-ended bag. This type of bag is more for speed and rhythm than power.
Punching Bag
Bag Joist Hanger (optional but recommended)
Honorable Mention
Every man should also own at least one good flannel. One that can be worn to dinner or just out in the garage. The best flannel shirts are arguably made by Dixxon Flannel. Check out my post on Best Place To Buy Flannel Shirts – Dixxon Flannel Reviewed for more info.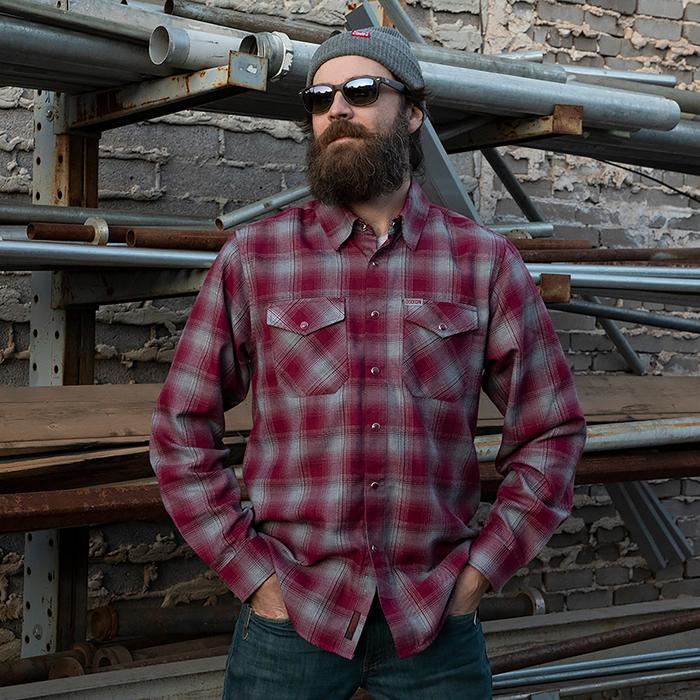 Wrap Up
These are items I believe every man should own and use. I hope you have found some of the suggestions useful.
Feel free to leave your own personal idea or product you think a man should own.
---
Share This: