Share This:






Kinobody Review – What is Kinobody?

Is Kinobody A Scam? Does Kinobody work? Kinobody is a nutritional and training based fitness program designed by a man named Allen Greg O'Gallagher. He goes by Greg, though. Greg is a 24-year-old Canadian who lives in the Toronto area; he has eight programs that he offers on Kinobody.com and a cookbook.
The short answer to the above question (Does Kinobody work?) …is YES!
You will lose body fat! You will become lean and strong! Not bulky and strong, but ripped and strong!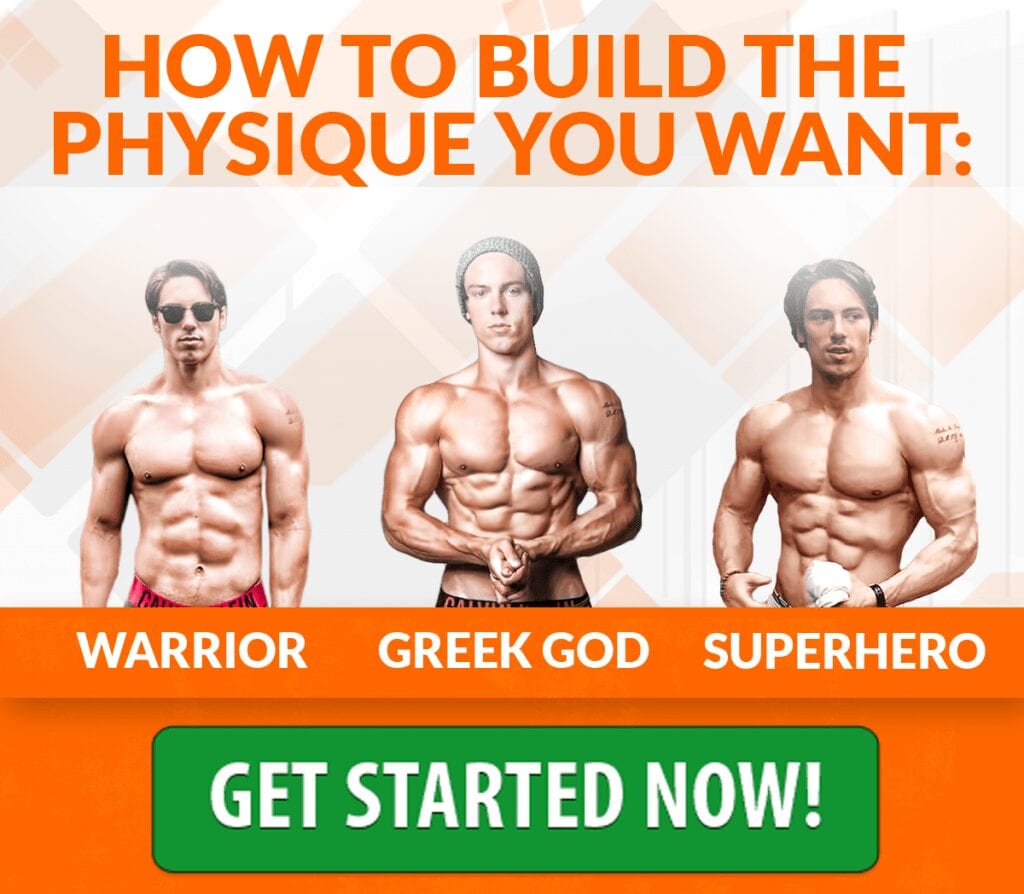 By seemingly doing the impossible.
Fasting for 16 hours.
Eating big satisfying meals.
Minimally working out just 45 minutes just 3 days a week.
No high-intensity cardio, maybe just some normal walking.
This is the most revolutionary diet and exercise program I have ever come across, and it is definitely worth purchasing. Highly, highly recommend!!!
His amazing, truly life-changing systems, I believe, are designed to help the average person achieve the most aesthetically pleasing physique to that individual's needs. The effect is not someone who is super muscle-bound, or skinny without any muscle tone, but the "Goldilocks look," just the right amount of muscle tone and definition, with very little visible fat. Continue to read my Kinobody review, and hopefully learn more about this innovative system that is revitalizing the fitness scene.

>>Click Here To Learn More About Kinobody Website<<
Check out other articles pertaining to Kinobody below:
First Impression
My first impression of Greg, from a YouTube video, was this guy reminds me of Christian Bale, from the movie American Psycho. Arrogant, well dressed, rich, pompous, in-shape, and boy, this guy loves to gaze at himself in the mirror (you know the scene I'm talking about).
Maybe it was just the one video I watched. I wanted to hate him within seconds, but I stuck around and started to listen to him talk about his training philosophies. I ended up watching numerous videos he had posted on YouTube.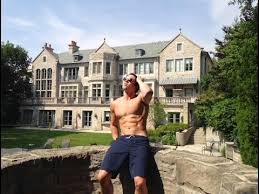 He has a spark about him, which pulls you in and makes you want to listen.
It is infectious. His fitness philosophy makes a lot of sense!
Bruce Wayne Or Batman?
Plus, he backs it up! He is actually more like Christian Bale, from Batman; behind the playboy facade, there lies the caring and helpful Bruce Wayne. Did I mention this guy lives in a mansion? It's huge, just like Bruce Wayne's.
But don't judge him…YET.
Why? Stick around and finish reading this post because this fitness program works!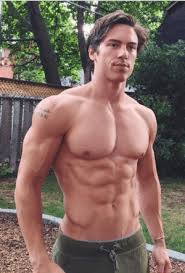 First impressions are not always right, and this certainly applies to Greg O'Gallagher. He preaches mostly about training and diet, but he also brings in other practical information, like spiritual teaching, mentorship, and the power of being a positive person. You get a real sense that he, does, in fact, care about what he talks about, and is very passionate to help people. All things that I can get behind, too. Greg explains all these concepts: training, spirituality, mentor-ship, and being positive, that just work well together, in a positive vibe kind-of-way. This is refreshing, coming from the macho gym world of HULK SMASH!
O'Gallagher networks with other popular YouTube channels, which is always a great learning experience. Two heads are better than one. He and the guest (YouTuber) bounce ideas back and forth, and they converse bringing useful tips to the foreground.
My Personal Opinion On Warrior Shredding
Totally Groundbreaking!
OMG, Yes…yes, it is totally groundbreaking.
My mind was blown. Often, you find yourself out loud saying, "This makes a lot of sense." Especially the intermittent fasting part. To slim down while putting on muscle, with little to no hunger pains, just blew my mind.
My god, where has this Kinobody program been through all my years of starving myself, or the torturous carb-craving Atkins diet? Just the intermittent fasting information alone is enough reason to buy this system.
It's So Much Easier Than Other Programs
The sporadic fasting really works and isn't excruciating to stay on for the long haul. It's easy to remain on the diet for a long period of time, once the first couple of days have passed (with the initial start of random fasting). Those hunger pains are gone, and your body adapts to it naturally.
This program is different than anything else out there. It promotes what actually works and discards what doesn't.
To get started, Kinobody's website has an easy quiz. Simply answer questions about gender, age, and (actual) body type versus the desired physique. Then you purchase the program, and it is made available via the Internet, by downloading. Nothing is sent through the mail.
Watch my video of Kinobody

The Revolutionary Kinobody Diet
Invigorating, with new and old tips. Old, you say? Yeah, Bible old. Fasting, intermittent fasting to be exact. However, in the world of bodybuilding, it is essentially taboo.
We have been misleadingly given incorrect information about when and how much to eat in a day, to lose weight. We are supposed to consume six small meals a day, meaning chow every two to three hours. On Greg's Kinobody regimen, you eat just two times a day, without any hunger pains. Delicious, satiating meals! Instead of six measly meals that just make you miserable and leave you hungrier than before.
You'll find it hard at first to devour a meal over 1000 calories at first–at least it was for me. Soon, with eyes on the prize,  you will adapt, and it won't be that much of a bother.
Greg also has a fabulous cookbook called Kinochef, which I highly recommend you purchase, with any of the available programs. It really helps you understand how many calories you should be ingesting and the types of foods you should concentrate on for initial and consistent results.
Even the food you can eat is amazing. I loved having permission to eat French fries. You don't have to avoid carbs as much as other diets; just stay within your designed macro plan. It is thoroughly detailed: the rules and "do's" and "don'ts" of the purchased program are well defined. You're not in the dark about anything. If you follow Greg O'Gallagher on Instagram, he regularly posts about what he is nothing on at the moment. His candid testimonials give you several attainable ideas for delectable nourishment.
But You Better Not Love Eating Breakfast
I hope you don't like breakfast because that's the meal you need to skip while using this health plan. Instead, you get to have a huge lunch, with a mini snack of fruit or nuts, then a huge dinner. To tell you the truth, I don't miss having breakfast. This diet just somehow agrees with my body, and I feel strong, sharp mentally, and full of energy, even with working a very early second job (3:30 a.m. till 12:30 p.m.).
O'Gallagher gives you insights and tricks to help push you later. These are super helpful. In particular, one valuable tip is he recommends coffee at certain times of the day. To check out more on this, head over to my page Intermittent Fasting and Coffee.
I would suggest if you have a smartphone to download a calorie counter app. I highly recommend MyFitnessPal; it's available on both iOS and Android. It's user-friendly and has over five million foods in its database; plus, it's free. This will really come in handy within the first month of using Kinobody because you can accurately track calories, weight, macros, and exercise. After about a month of diligently tracking calories and noting portion sizes, you will get to the point where you won't need to keep such a detailed approach. Nevertheless, it's crucial to track your progress, in the beginning, to hit your macros and caloric intake.
If I don't use some sort of tracking my caloric intake and macros (smartphone app), I find I frequently overeat, so now I very consciously record my list of foods.
The Workout
The reason these programs work so well is they combine the two critical elements of diet and workout. The schedule is set for you to work out three times a week. No more than that! Adequately giving your body enough time to repair and build more muscle. Greg really pushes this, not just for muscle recovery, but also for the nervous system. This staves off fatigue and injury, all the while building a phenomenal body.
A minimalist approach to working out. You're in and out of the gym–fast. Have to love that! Basically, you're doing two to three sets with three to four exercises per session. Also, there's decent rest between sets, three to four minutes. It relies on strength training; getting stronger, not chasing the pump. Getting stronger every workout by more weight lifted or more reps. That simple!

With each program, you are given three workout videos to follow and to keep it fresh. Each video has different lifts and procedures to keep your muscles guessing.
No Need To Live In A Gym
I would also recommend downloading a free workout log and keeping track of your weight lifted and the number of reps and sets. This will keep you motivated and also track progress. There are many to choose from with a quick Google search.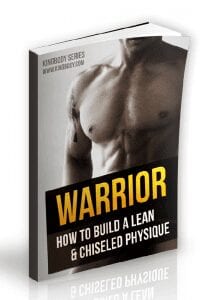 My Experience
I actually bought this program and implemented the diet and exercise, not just reviewing it from information found on the Internet. So, I can speak from experience. In the first month, I lost eight pounds, and I know I packed on muscle to boot. I have a genetic kidney disease, called polycystic kidney disease. It's hereditary. I had my yearly appointment with my nephrologist about a month and a half after starting the program. They did the routine blood test to check for all kinds of things.
One of the first things the doctor said to me was, "you lost weight," and the second thing he said to me was, "are you lifting weights?". When I asked why, he said because my creatine levels jumped up significantly (They are still within the level of good kidney function.), which could be a sign of kidney failure. Fortunately, since he said I was lifting weights and putting on muscle, it was normal. The doctor could tell just by my blood work, amazing! He has been telling me to lose weight for years, and he was probably surprised when I finally did lose weight.
It Works, It Really Works!
Shit, this program works, but I knew it worked because of the weight I lost and the muscle I put on, and let's not forget the stronger I became, but it is nice to get confirmation from my doctor. I felt great about my purchase of Kinobody Warrior Shredding program and proud of my success…and good health. Knock on wood.
Also, what I loved about this program was having more time to do other things than working out for hours. It easily fits into my lifestyle. I knew I was doing things right on this regimen. I can confidently say, "I HIGHLY RECOMMEND KINOBODY"!
That being said, I quit doing the workouts, due to taking on a second job (too tired) because of financial reasons, but I have continued with the diet, and I am still losing weight. Second jobs suck. While not being as strict with the diet as when I was lifting, I am still losing weight. I still do intermittent fasting every day. I plan on quitting my second job in the near future and returning to lifting and following the diet more strictly. To date, I lost 20 pounds of fat. Money well spent.
Kinobody Programs
The program he offers are below:
Price?
Very reasonable! The programs range in price from $29.95 to $49.95. This is a one-time payment for the program.
I think Greg readily admits that you could learn everything that he teaches if you watched all of his YouTube videos. But this would require hundreds of hours of watching videos to get the specific information you needed. So, he freely shares the information, but to have it all bundled into a nice, neat fitness package, sure makes it easier and faster.
The reason I found him on YouTube was that I was searching for a way to lose fat while increasing muscle tone. With me being overweight, around 270 pounds and 6'2", I had a lot of fat to get rid of, but I also have an underlining muscular tone to me. Years of neglect–to be truthful–and eating shit food.
What came with The Warrior
Warrior Shredding Program (Main Manual)
The Warrior Shredding Program (The "Missing Chapter")
FAQ – Bonus Files
Nutrition Updates – Bonus Files
The Alternate (WSP) Warrior Shredding Program Workout Program (Guide)
Access to THREE Workout Videos
Equipment Needed
If you have a gym membership, nothing is needed.
Pull-Up Bar
Bench with a weight set
Dumbbells (optional)
Overall Review of Kinobody

Is Kinobody A Scam? Does Kinobody work? Get this: it works! It's completely legit, and it actually works. I'm in my early 40s and this worked and continues to work for me. Put in a short amount of time and money, and invest in yourself. It's that simple, and I believe it would work for most people, if not all people. I sincerely hope this Kinobody review helps you understand more about the Kinobody way. Good luck!
To get started with Kinobody, take this short survey to get the specific body type you always wanted.
---
If you have any questions or comments, please feel free to share them below. If you bought the system, I would be ecstatic to hear of your success as well. I would love to answer any questions. Thanks!
Save
Save
Save
Save
Save
Save
Save
Save
Save
Save
Save
Save
Save
Save
Save
Save
Save
Save
Save
Save
Save
Save
Save
Save
Save
Save
Save
Save
Save
Save
Save
Save
Save
Save
Save
Save
Save
Save
Save
Save
Save
Save
Save
Save
Save
Save
Save
Save
Save
Save
Save
Save
Save
Save
Save
Save
Save
Save
Save
Save
Save
Share This: