Share This:






 Bodyweight Mastery Program
Name: Kinobody Bodyweight Mastery Program
Website: Kinobody.com
Price: $39.00
Creator & Owner: Greg O'Gallagher
Rating: 9 out of 10
Bodyweight Mastery Program Explained
First off, I think this is one of the best bodyweight workout programs out there. The Kinobody Bodyweight Mastery Program is the most complete and thorough diet and training system out there for body-weight exercises.
If you are unfamiliar with the Kinobody name, let me reassure you it is a legit and fascinating program. I wrote quite a bit on Kinobody, because I've bought and used the program and fell in love with its easy diet and solid workout plan, but most of all it works. That alone is a good enough reason, that it works. You can read my other numerous post on Kinobody here.
This system is designed to get you strong and when I say strong, I mean gorilla strong and also get you incredibly shredded. As nothing gets you more aesthetically pleasing than simple bodyweight exercises.
Video Overview Of Bodyweight Mastery

How is this accomplished? Strictly by bodyweight exercises and Greg's truly revolutionary nutrition and diet plan. The nutrition part alone is worth the $39.00, believe me. The program uses intermittent fasting, which if you haven't heard about it, is changing the way everyone is looking at dieting. The goals of this program are to build a developed symmetrical pleasing physique and building strength throughout the entire body.
Bodyweight Mastery has 8 levels for each of the exercises presented in this program. You start out at level 1 and continually progressing until you reach level 8. With each level, the exercise gets harder and more challenging.
How cool is it when you can do a 1 arm pull up? Or a 48″ or better box jump. These are some of the goals attainable when you purchase the Bodyweight Mastery Program and implement the training suggested within the program.
Exercise That Can Be Done Anywhere
The great thing about Bodyweight Mastery Program is that It can be performed just about anywhere. Since you are using your body weight as a form of resistance instead of dumbbells or free-weights.
You can do it traveling, at home, in a park, backyard, wherever and no gym membership either. The one thing you may need is access to or buy a chin-up bar. I made a chin-up bar from a local hardware store and I believe it cost me like $25.00 dollars. I don't like the cheap ones you can buy at the stores as I always see people misusing them and falling to the floor. Below you can see the picture of the one I put together in my basement. I screwed it in with four 3″ screws per side and three pipe hangers just for extra support.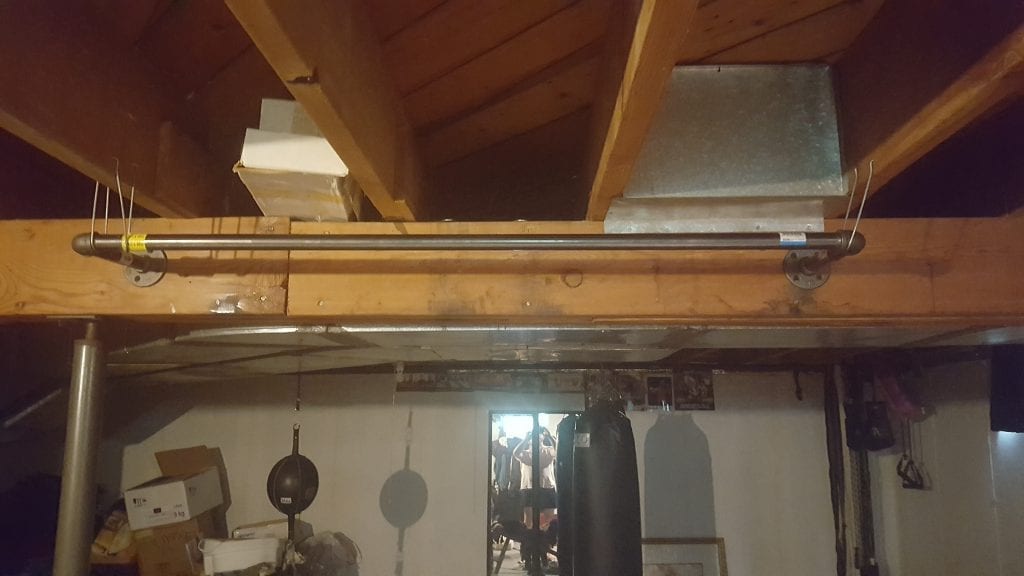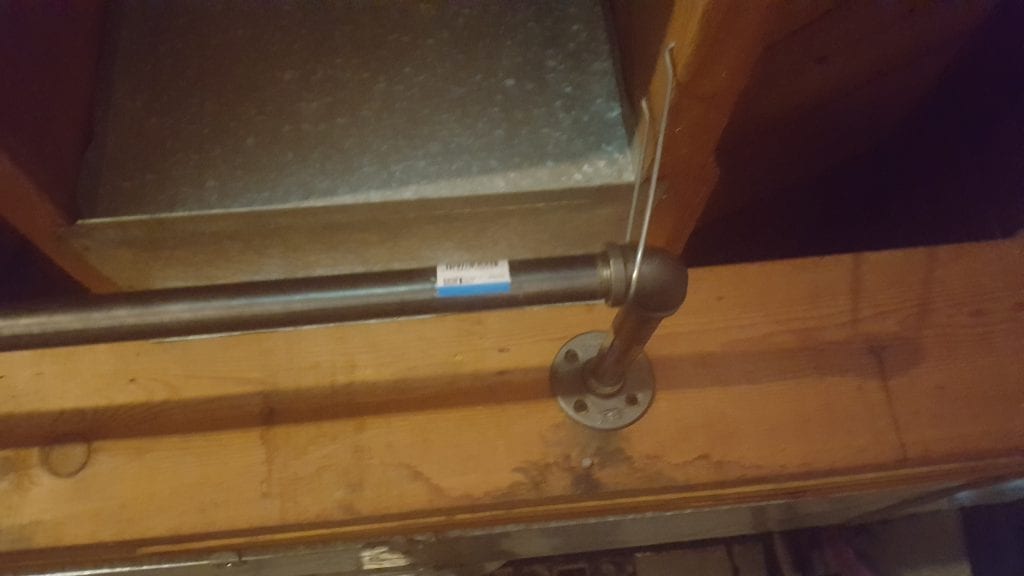 To master your own body weight is The REAL STRENGTH TEST. Not deadlifting 600lbs or benching 500lbs. These 300lb brutes with excess size can barely do a single pull-up. Their strength is not functional and is hindered by their size and lack of mobility because of their size.
So What is Included
Kinobody Bodyweight Mastery Program PDF
The Nutrition Guide
Full Workout Progression Tutorials
Private Facebook Group Access
Who Is Kinobody Bodyweight Mastery Program For?
The nice thing about the Bodyweight Mastery is that if you purchased Kinobody's other programs you can use the Bodyweight Mastery to use if you travel a lot or just to mix it up. It goes well with the other programs available at Kinobody. It's also a great course if you don't have any weights so no expensive equipment is needed. Or if you just simply prefer the pleasure of just doing bodyweight exercises compared to lifting weights, Kinobody has got you covered.
Greg is not a big fan of doing hundreds of sets to attain strength and physique. His approach is minimalist, so people that are short on time can easily get a workout in under 45 minutes.
Stay Injury Free
Also, by doing this program you are a lot less likely to hurt yourself working out as compared to lifting weights. Thereby staying injury-free.
This is backed up by a full 30 full refund money-back guarantee if for whatever reason you are unhappy with the program.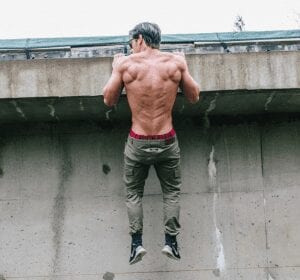 Run-Down On The Pluses & Minuses of Bodyweight Mastery Program
Pluses
Short Workouts lasting less than 45 minutes.
Less time working out. How much? Try 3 days a week.
No expensive equipment needed.
No membership to a gym needed.
Impressive strength by the end of the program.
Access to a private Facebook Group.
Diet, consists of intermittent fasting and eating satisfying meals.
Can do the program literally anywhere in the world.
30-day money-back guarantee. .
Bodyweight training and exercises promote pleasing aesthetics.
Minuses
No hard copy must be downloaded only. Not that big of a deal but some people prefer hard copies.
Intense program and doesn't let up.
The only equipment is some sort of chin-up bar.
Final Thoughts
With the money-back guarantee, this is 100% risk-free and well worth the money. You could try and implement your own bodyweight routine but you would be missing out on a proven goal setting and proven method of getting strong and lean. Basically, all that is need is you, the will to do the program, and a chin-up bar. That is it!! By the time you have gone through this program, you will come out the other side of it feeling happy, with impressive strength and confidence. Doing high box jumps, one arm pull-ups, and a great physique. From my own experience with Greg's programs you will find completeness and support, factors you will be hard-pressed to find in other systems.
In addition to any of the available Kinobody fitness programs, I highly recommend purchasing the Kinobody Kinochef cookbook. It's full of helpful meals that will steer you to optimizing your results.
Seize this opportunity and download Kinobody Bodyweight Mastery Program now.
If bodyweight exercise isn't your thing take the Kinobody quiz to get the program right for you.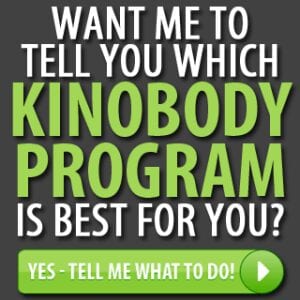 ---
If you have any questions about this program or comments, please feel free to comment below, I will be more than happy to try and answer them. Thanks.
Save
Save
Save
Save
Save
Save
Save
Save
Share This: