Share This:






The Best Cheese Quesadilla Recipe Ever & Simple!
Sometimes the best recipes are the simplest. Case in point, the freaking Kinobody Cheese Quesadilla! They are simple to make and filling. Just 3 simple ingredients and they taste out of this world. So, what is so good about them other than tasting fantastic, well they also fill you up. Very satisfying! You also a lot fewer calories than other guilt food, like pizza, another bonus. It also will stave off hunger. Plus it takes about 5 minutes to make a batch of these for yourself.
Who doesn't love Mexican food, right? There are thousands of ways of making the cheese quesadilla but we are going to make it the Kinobody way, as pointed out on Greg O'Gallagher  YouTube channel, Twitter, Snapchat, and Instagram. If you never heard of Kinobody before and want to check out this revolutionary fitness diet and exercise program read my full in-depth review Is Kinobody A Scam?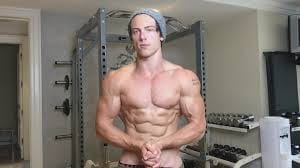 For those not following Greg let me give you his Social Media contact info.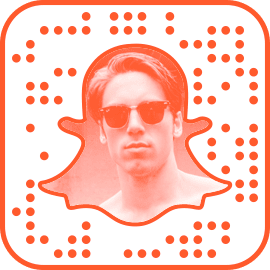 Snapchat – gog9
YouTube – gog9
Twitter – @gregogallagher
Instagram – gog9
List of Ingredients
Corn Tortilla – By far my favorite corn tortilla is El Milagro Corn/Maiz Tortillas. This is made with also only three ingredients, no preservatives, so refrigerate or freeze. Corn, water, and Lime can't get any simpler than that. When you get this tortilla crisp it is just super Delicious. Trust me, don't substitute this one, if you can find it. These tortillas only have 50 calories per tortilla, not too bad.
Cheese – Any kind of unprocessed cheese low-fat cheese, I prefer a goooooood Monterrey Jack or a good Pepper Jack cheese. Believe it or not, not all cheese taste the same as some brands are just better than others. The only way to learn is by trial and error of shopping and trying out different cheeses. But once you find a good one stick with it. Greg prefers a low-fat cheese for fewer calories and more protein.
Coconut Oil – I also prefer an extra virgin organic coconut oil, that slightly tastes like coconuts. Some taste like nothing and I prefer a slight coconut taste to my Cheese Quesadilla.
Optional Optional Ingredients
Hot Sauce (I prefer Green Pepper Tabasco Sauce, just enough kick)
Cilantro (some fresh herb)
Some other form of protein (shrimp, chicken, beef, pork, whatever)
Green Chilies
Salsa (added or on the side)
Cooking Directions
Heat up the coconut oil in a pan. Cook corn tortilla until crispy on one side. I flip my tortillas with bamboo tongs, I find it easier than using anything else. Crisp the other side of the corn tortilla. This is the point when you add the cheese. You can add other ingredients here if you wish. Then you fold this bad boy and flip to get the cheese to melt properly. Proper cheese meltage is very important for great taste. You should be done in a minute or two per tortilla, and they're done. Trust me these things are like crack. Part of a diet is having something that tastes good and satisfying, without that you will have cravings and blow your diet.
If you like this meal and want to see other good-tasting and satisfying meals…
Go buy Greg's Kinobody Kinochef book with 50 amazing easy delicious recipes. It will help you maintain the Kinobody system as all meals are Kinobody approved by Greg himself.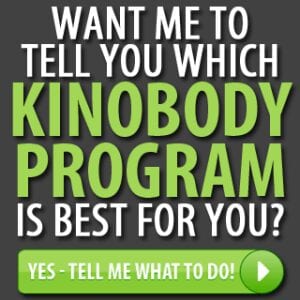 ---
If you have any comments or questions or if you have an amazing recipe feel free to comment below. I would love to hear from you, as comments are always welcomed. Thanks.
Save
Save
Save
Share This: