Share This:






What Is Scentbird?
If you are not familiar with Scentbird. Or, if you are wondering if is Scentbird worth it?
I would like to share my experience and knowledge of Scentbird with you. As I have found it to be a great source of help in finding colognes I love.


Scentbird is a great way to find and explore new designer scents, while not having to invest a lot of money in the process.
Because we all know fragrances can be expensive. Right?
Scentbird has come up with a great solution. Instead of taking the hit on a full-bottle of expensive perfume or cologne, Scentbird has decanted numerous well-known fragrances into a 30 day supply for a reduced price.
Think of Scentbird, as a Netflix for fragrances, as they carry over 500 designer fragrances for both men and women.
How Many Sprays Will I Get With A Scentbird 30 Day Supply?
Samples usually handed out for free are usually 0.03 oz = 12 sprays
ScentBird 0.27 oz = 120-140 sprays 10 times larger. If you spray yourself four times a day for a month.
That's a 120 sprays people!
Unless you're a true savage with the fragrances and do more. From my own personal experience, I don't wear it every day so it easily lasted me more than a month.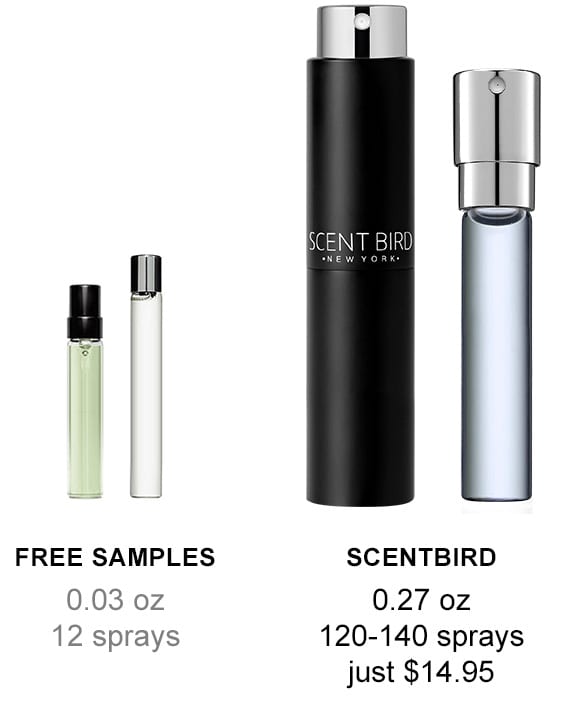 They come with a really neat stylish re-usable carrying case to protect and hold your various fragrances.
These come in many different colors from which to choose, from fierce pink to a solid black. You can also buy additional fragrance cases if you need to as well. These work by just turning the bottom of the case and the sprayer nozzle rises up ready to use. Thus no accidentally spraying while carrying in your pocket or purse.
As Scentbird is a subscription-based service in which they send you a 30-day supply of a designer fragrance for a low cost.
How much is it? For only $14.95 a month you will a new fragrance every month or even the same fragrance if you choose.
Unsure of What Scent You Want?
Don't worry if you don't know what scent to start exploring.
Scentbird has an interactive quiz when you join to help you identify your personal preferences. After the short quiz, they will suggest what fragrance best suits you. Which you can select for your monthly queue.
Building Up Your Scent Wardrobe
It is important to have an arsenal of scents to match every occasion. As some fragrances are best suited for certain seasons, times of day, and events. For example, some scents are better to be used in the winter than the summer and vise versa. Some scents don't do well in high heat but really flourish in colder temperatures.
Scentbird will help expand your fragrance toolbox, being able to match the fragrance to the situation. As a minimum, I recommend having a minimum of 4 scents in which to choose from, Summer, Winter, date night, and fresh scent. But with Scentbird you can easily have a huge repertoire in a short amount of time without breaking your checking account.
I highly recommend having at least, as a minimum of four or five scents in which to steadily have at your disposal, if the situation arises. Thankfully, with a subscription to Scentbird, this shouldn't be a problem in the slightest.
Need A Gift Idea?
Don't know what to get that someone you love as a gift? Sometimes it really hard to pick a gift out for someone.
Not only does Scentbird have a subscription service, it also has the option of giving a gift subscription or giving a pre-selected gift set.
Scentbird has you covered. Why not give Scentbird as a gift?
As they offer a Gift Subscriptions for 3, 6 or even 12 months or just choose from the pre-selected Gift Sets.
Gift Subscriptions
The Gift Subscriptions has the three different subscription lengths (3, 6, or 12 months), along with that, they have over 450 perfumes and 100+ colognes from which to choose from. So you'll have plenty to try. If you give the 12 months subscription gift you'll save $15.00. This allows the person (her or him) receiving the gift subscription, the ability to choose what perfume or cologne they want to choose from. As picking a scent is usually a hit or miss thing and hard to choose for another person. Then they can explore scents to find their signature scent.
Gift Sets
Gifts sets come with 3 pre-selected sprays all in cases. As a bonus for every Gift Set you buy, you receive one FREE month of Scentbird if they sign-up as a new subscriber afterward.
Examples of Gift Sets Available: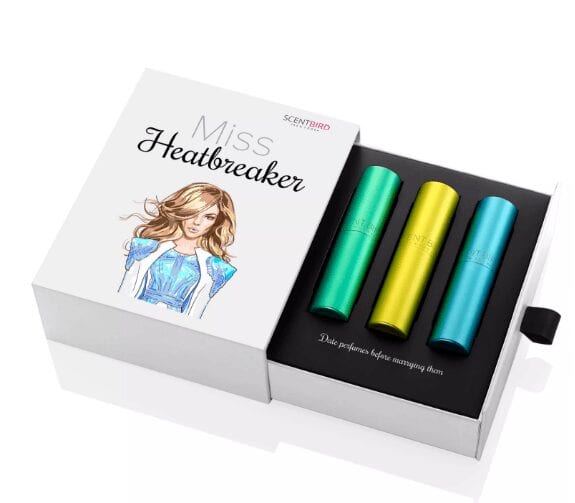 For Her
Sassy Bombshell – Juliette Has A Gun – Not A Perfume, Costume National – So Nude, Versace – Eros Pour Femme
Haute Fashionista – Salvatore Ferragamo – Signorina, Elie Saab – Le Parfum, Oscar De La Renta – Extraordinary
Hollywood Diva – Gucci – Premiere, Estee Lauder – Modern Muse Le Rogue, Norell – Norell Elixir
Miss Daydreamer – Vince Camuto – Vince Camuto Capri, Carven Parfums – Carven L'Eau de Toilette, Tocca – Stella
Parisian Sophisticate – Carven Parfums – Carven Le Parfum, Montale – Roses Musk, Lalique – Perles De Lalique
Miss Heartbreaker – Dolce & Gabbana – Dolce, Gucci – Guilty, Juliette Has A Gun – MMMM….
Miss Pretty – Lalique – L'Amour, Salvatore Ferragamo – Emozione, Nest Fragrances – Midnight Fleur

For Him
Secret Agent – Commodity – Gin, English Laundry – Cambridge Knight, Carven Parfums – Carven Pour Homme
Gentleman – (Malin+Goetz) -Dark Rum, Bvlgari – Bvlgari Man In Black, Dolce & Gabbana – The One for Men
Trendsetter – Versace -Eros, Kenneth Cole – Black Bird, Gucci – Gucci Guilty Black
Mr. Billionaire – Bentley – Bentley for Men EDT, Amouage – Honour Man, Tom Ford – Tom Ford Noir EDT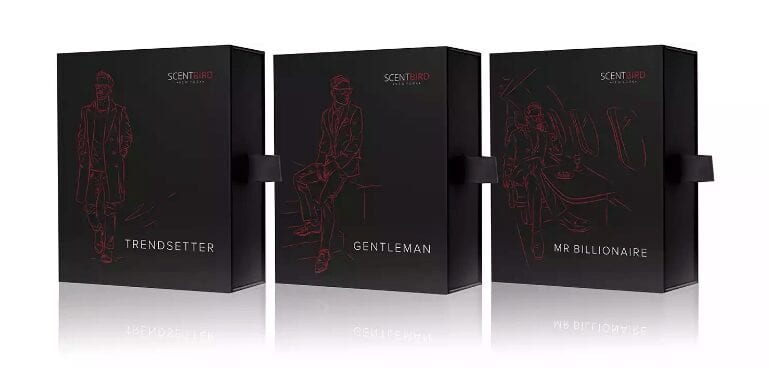 What I Like About Scentbird
All scents are 100% authentic fragrances from the designers.
Saving you money! Low monthly subscription cost, just $14.95 a month.
Awesome atomizer!!! You get a good sprayer with Scentbird. This performs great.
Explore scents you been wanting to try but without committing to buying a larger bottle.
Allows people that don't live by a mall or department store to try scents without having to buy a full expensive bottle of cologne not knowing if they even like the scent.
Allows you to try out the scent on your skin before being stuck with a full bottle that you don't like. As some scents react differently with on people's skin.
Great for traveling with, as this is TSA compliant for its size for carry-ons.
For both men and women, as they have colognes and perfumes.
Makes a great gift, as they are able to choose what scents they would like to try.
Canceling your subscription isn't hard to do if you choose to do so. As this isn't like your cell phone contract. Just email them at support@scentbird.com.
The ability to buy some of the full bottles of fragrances.
Unsure of what fragrance you like
I have experienced no late shipments as of yet on my subscription.
The carrying case is well thought out and sleek. Having the spray nozzle embedded within the carrying case and with a quick turning of the bottom, the nozzle is ready to use.
Many colors to choose for the carrying case.
Easily fits in a pocket or purse, ready to refresh whenever the need arises. Carrying a whole bottle of fragrance around with you is a real pain.
They offer fragrance storage boxes too, for storing your fragrances you haven't fully used.
A rating system that helps you narrow down your scent profile.
No paying for shipping and handling with a Scentbird subscription.
What I Don't Like About Scentbird
Not having as many colognes as they have of perfumes. More women orientated, as they have a more disproportionate amount of perfumes to men's colognes. But still a nice selection of colognes. But would like to see a lot more offerings for men.
No refunds or returns on any subscriptions fragrances.
Not all of the fragrances are available to buy in the full bottle, in case you really love the scent.
A young company. Some of the logistics are probably still being worked out as they continue to grow.
Only for residents of the United States. But they are hinting at expanding shipments.
Companies Similar To Scentbird
If you like the idea of Scentbird but feel the need to compare to other similar service and/or Scentbird doesn't have the exact perfume you are looking for it's never a bad idea to get a glimpse, as far as a consumer is concerned, to check out the competition. Thus getting a better overall glimpse of fair price, value, and products that are available.
Also, checkout my page 5 Things Every Man Should Own, as I detail some specific scents and companies I enjoy.
ScentBox – A site very similar to ScentBird for just $13.95 with over 750 fragrances to choose from. 25% Off First Month, just use the code SCENT25.
Olfactif – Starting out at $20.00 a month. They offer more of a niche scents if you like exploring the lesser known niche market to find fantastic scents This is right up your alley.
Luxury Scent Box – For $15.00 a month, you will have access to over 550 designer perfumes and colognes.
FragranceNet.com – While this is not a subscription-based service, it does offer you the opportunity to purchase many popular fragrances in smaller sizes for a great price.
Notino – Another great site to some of the harder to find fragrances with a good price point. This isn't a subscription-based service.
Scentbird Final Thoughts
I believe Scentbird offers an affordable way in which to experience and use fragrances for both men and women. With over 550 scents in which to choose from, you'll definitely won't run out of options to try.
I've lately been struck and consumed by the fragrance bug and I know Scentbird has introduced me to some wonderful scents, I've never would have found otherwise. All without destroying my monthly budget.
So, yes, I believe Scentbird is totally worth it.
Plus save with the promo code: SUMMER25 – SAVE 25% OFF Your 1st Month's Subscription!

---
Feel free to share your experience with Scentbird
Share This: