Share This:






Black or Creamer?
I hope to share this product that my wife and I just absolutely love in this Laird Hamilton Superfood Turmeric Creamer Review. This product brings coffee up several notches both in taste and health benefits.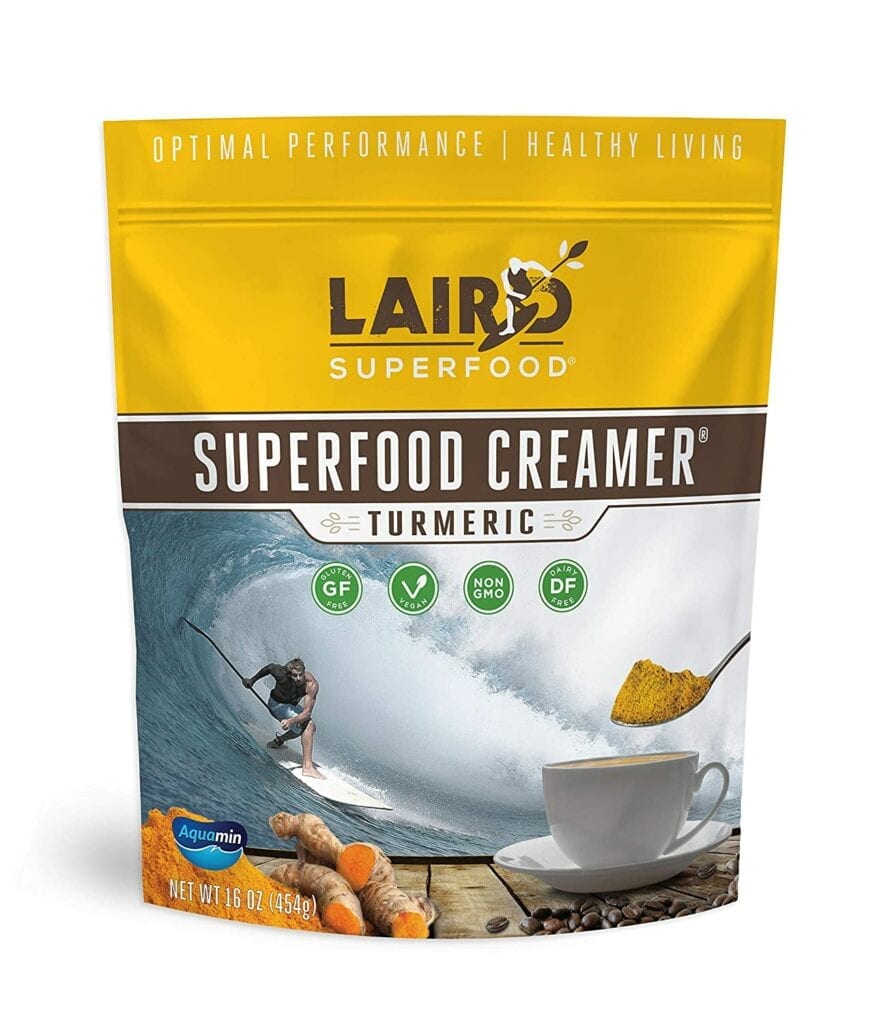 I do intermittent fasting so I don't put this in my morning coffee but put it in my late-night coffee. Which is around 9:00 pm when I at my full-time job, as I work the 2nd shift at a stainless steel plant. I usually prepare two scoops of Lairds in a plastic baggie along with two scoops of collagen powder. These two products really go well together, you can check out my page on the benefits of collagen here, What Is The Best Hydrolyzed Collagen?
Let me say this right away and get it out of the way, this makes you feel good drinking it and actually, your body starts to crave it.
Both!
As I am a black coffee drinker by birth and dare I say it, I use creamer now. Not always, mind you, but I do use it at night, yes I do. My manhood maybe just took a hit, which is okay but I don't care, I love this coffee additive.
I actually look forward to it and it feels indulgent. It does have a slight sugary taste to it and if that is something your not into Laird does make an unsweetened creamer too.
Coffee Creamer That Is Made By A Surfer?
What is going on here? Oh…something amazing that's all.
This product is worthy of paying full attention to and deserving of a website post to my readers out there. (I have readers? Idk, maybe…I hope?)
The Surfer is no other than Laird Hamilton, American big-wave surfing and fitness guru. He wanted to create a coffee booster that helped energize him, taste good and was of course healthy.
Ingredients of Turmeric Creamer
Well there is only five ingredients to list, which I actually prefer.
Coconut Milk Powder
Organic Coconut Sugar
Organic Turmeric Powder
Aquamin (calcium from marine algae)
Organic Extra Virgin Coconut Oil
Some other notes.
Made with all-natural whole food ingredients
All four MCTs (C6, C8, C10, C12)
No Artificial Flavors
No Highly-Refined Sugar
Polyphenols from Turmeric
Dairy-free
Gluten-free
Vegan
Non-GMO
Soy-free
Paleo Approved
Keto-Friendly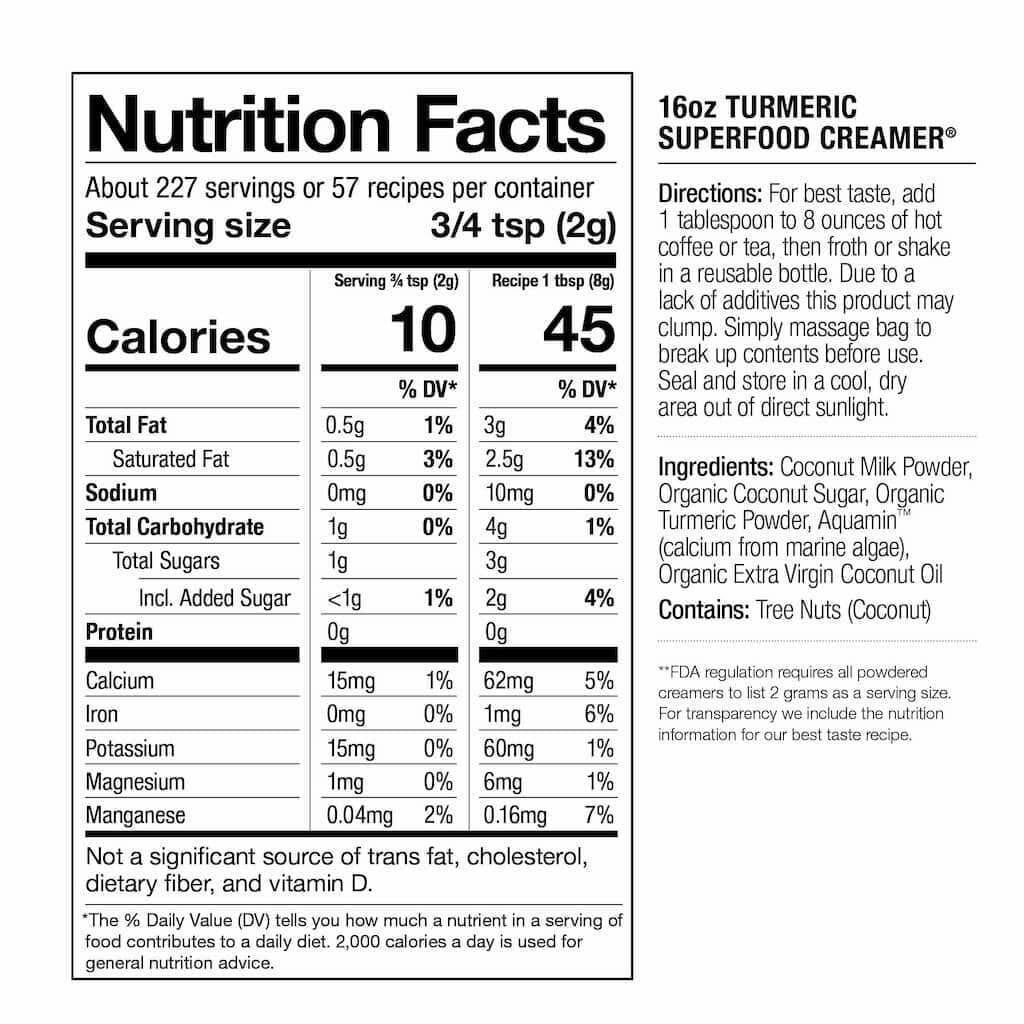 This comes in a bag and is in powder form. The serving size is 3/4 tsp or
Other Laird Superfood Products
Surf's UP
This makes a great coffee additive with a lot of healthy benefits to boot. If you are bored with your regular creamer or your black coffee, I highly recommend taking a serious look at Laird Superfood Creamers.
Also, before you head out I wrote a web post on Healthy Coffee Additives. I highlight other alternatives for making coffee more healthy. I just finished writing another article on another turmeric coffee creamer here, Anthony's Organic Turmeric Creamer review.
Later Dude.
Have any questions? Please feel free anytime to leave a comment or question. I will do my best to answer as fast as I can. Thanks!
Share This: