Share This:







What is MTN OPS? This company is gaining a lot of traction among the outdoor enthusiasts out there. In this review, I will detail information to help bring awareness about this company, as well as do a quick run-through on the products MTN OPS has in their lineup of supplements.
MTN OPS is basically a line of supplements and gear designed specifically for enhancing outdoor enthusiasts as well as endurance athletes. Instead of targeting the general population, MTN OPS is targeting a select but large niche of outdoorsmen and women. This previously untapped niche is looking for improvement and taking that next step up in performance.
MTN OPS is a Utah based company that has a positive and moral foundation. That believes in giving back, through various programs like Operation Conquer Hunger, 2% For Conservation program. As well as just being the company that doesn't need to step on toes to get ahead. You get a real sense of MTN OPS people as just everyday nice people looking to help the next guy get a leg up.
Taking Your Game To The Next Level
I believe all outdoorsmen would benefit from taking their game up to the next level. MTN OPS has all the bases covered with energy drinks for weight loss or muscle gain. Or just looking to improve your cardio performance. MTN OPS has the products to benefit the activities of the men and women that play where most never tread.
Their products line also deals with pre-season readiness to actual products to boost your performance in the field. As an outdoor enthusiast myself, this is very appealing to me. I love hiking, biking, and bowhunting, and rifle hunting. I am well aware of the rigors of loving the outdoors while participating in it. For example long hikes up steep hill country or carry a dragging a deer from a mile or more back in the woods.
Their energy supplements, like Ignite and Blaze there are no jitters or crashes. It is tapered and long-lasting, unlike common energy drinks. Crashing and having the jitters is totally unacceptable when you're in a critical hunting situation.
There has been an apparent shift that before wasn't even really that much thought of. That prevailing thought among hunters and outdoor enthusiasts is properly preparing preseason as well as proper nutrition preseason and during whatever activity one is into. With people caring enough to be in better shape to perform better out in the field. This easily complements the hunting ethics of hunters, as proper preparations must be undertaken before one heads into the field to take game. Bowhunters know all this too well, as bowhunting requires constant and consistent practice to be able to perform and take game. If no preparations are taking your chances of success are severely diminished.
Anybody that elk hunts knows that. I don't think there is a more grueling endeavor than elk hunting. You need to be on your game. Gone are the days of just showing up and winging it.
MTN OPS Products & Uses
The Keep Hammering Line – Cameron Hanes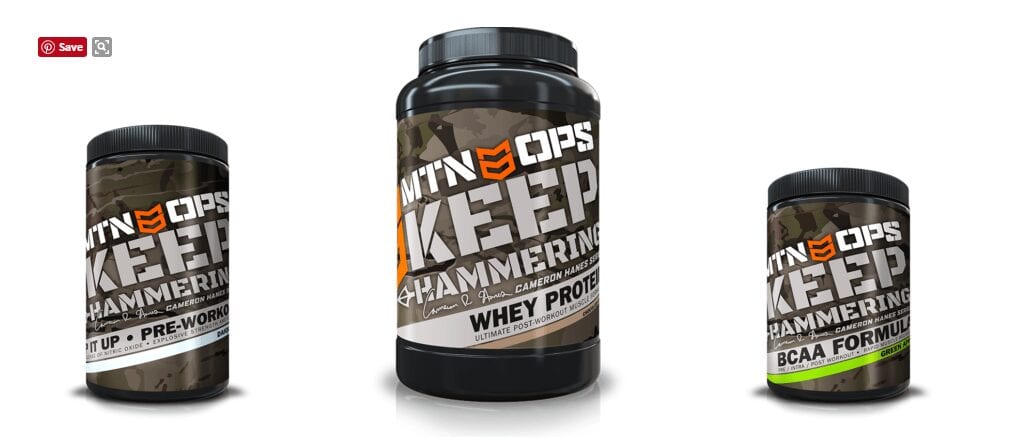 This is the Cam Hanes supplement line designed by Cam Hanes himself. Cam is an insane endurance athlete, often competing in ultramarathons, like a 100 miles to 200 miles marathon. Impressed? You should be, this is an incredible human feat that most people couldn't even comprehend doing.  This line of products has three products a Pre-Workout, Whey Protein, and BCAA 2:1:1.
Pre-Workout is for sustained energy and endurance pre-workout. That offers dual carb loading and also supports muscle mass increase as well.
Whey Protein is for replenishing the muscle with readily available protein to help rebuild your muscle post-workout. Fast absorption of the 100% whey isolates that are also loaded with amino acids and BCAA's. Taste great to boot.
BCAA 2:1:1, this weird name is just the amino acid formula that is specifically designed to provide rapid lean muscle recovery by building it with the proper nutrition. This is a unique formula can uniquely be ingested, pre, intra, or post-workout.
---
Ignite
Energy + Focus + Hydration + Recovery + Cardio Enhancement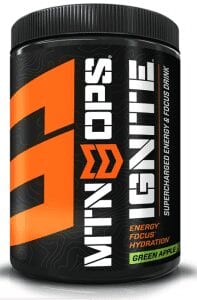 This supplement supplies the body and mind with energy as well as improve cognition, bring focus and clarity to the forefront. All the while with none of the side effects (jitters) and an amazing taste. Compared to most energy drinks which give you a fast boost of energy, Ignite will give you a longer-lasting duration without the crash. With a whopping 45 servings per tub, you are sure to have some on hand.
Ignite will provide 20 hours of smooth energy, with no spike or crash.
The supplements Blaze and Enduro were actually combined to make Ignite. This is good for any cardio activity.
---
Yeti
Power + Strength + Endurance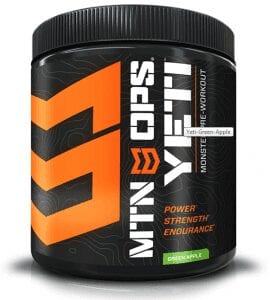 Monster Pre-Workout. This is a spin-off of the Enduro product line. Yeti also creates the ability of Nitric Oxide in the body for a duration of 20 hours. This opens blood vessels and arteries allowing the blood to more easily flow throughout your body. Smooth energy like other products. This is in the form of a powder.
---
Cardio Enhancement + Hydration  + Performance
Prolongs the production of nitric oxide, thus helping with endurance. Enduro allows you to work hard longer without increasing the heart rate. Enduro also opens the blood vessels to allow better blood flow.
---
Recovery + Performance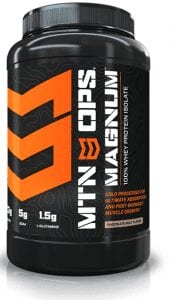 This is an MTN OPS whey protein blend. This whey is completely cold pressed this allows for the body to absorb the protein the most optimally. This is used post-workout to feed muscle as well as stabilize energy levels.
---
Meal replacement.
This Ammo is not something you put in your gun, it's what you put in your body. Ammo is a protein meal replacement with a staggering 19 grams of protein per serving. Coupled with this is 4.5 servings of real vegetables and fruits per serving. This seems like their version of a Nutrisystem shake where you drink a shake for a meal replacement to help lose weight.
---
Focus + Energy + Fat Burner
This is a capsule in which it helps deliver energy but with the added benefit of focus. It provides a sustained energy supply to your body with no crash. This is also an appetite suppressant, that will help you lose weight.
---
Performance + Recovery
This is also in capsule form. This helps with increased recovery times. Phenix also supports your body's defense mechanism, because after a workout you're most susceptible to illness.
---
MTN OPS Combos
To simplify combining their supplements, MTN OPS has eight combos that you can choose which best suits your desired results. Allowing you to just buy a combo for your specific need, without having to learn what is product does and figuring out when to take it. I like the combos they have put together, as I believe it hits all their target marketing areas.
Elk Fit Combo
Conquer Strength Combo
Conquer Weight-loss Combo
Ignite Combo
Shock N Awe Combo
Ultimate Combo
Peak PerFormance Combo 
Mountain Ops Coupon Code
To help you get acquainted with MTN OPS and the positive lifestyle and motivating aspects of the company. I would like to share a coupon code from MTN OPS that will save you a little dough, so you can save up for that new bow or gun you would like.
Just use the MILITIA2017 at MTN OPS page for 20% off all supplements and gear, except The Keep Hammering Line – Cameron Hanes product line.

Share This: