Share This:






New To The Essential Oil/Diffuser Scene
I was unaware until of late, that you can enjoy scenting your house with essential oils by using an essential oil diffuser.
Yep…didn't know that! I thought you could only apply it to your skin to enjoy the benefits or smell it right out of the bottle. Missed the boat on this one but I am catching up.
Using an essential oil diffuser is a fantastic way to get your house/room smelling amazing, clean, and natural. If you're into scents or essential oils this is a must-have. So in part, this post is going to be about finding the best cheap essential oil diffuser to help you enjoy your essential oils more.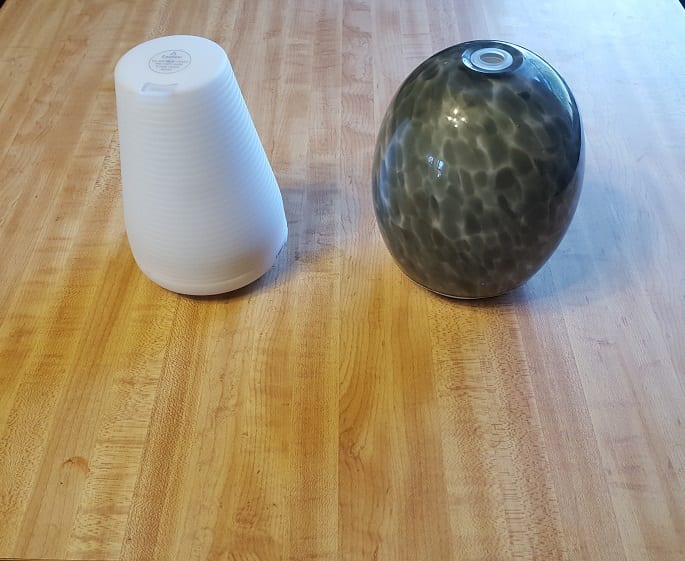 My Journey
I've been getting into scents as of late. Colognes, soaps, hair pomades, and essential oils just to name the bulk of them. Look for upcoming articles on these products, as I am going doing a ton of research on scents. If you're looking for a way to explore colognes and perfumes at a very low reasonable price, head over to my page Is ScentBird Worth It? As you can pick a fragrance to try every month for less than what it cost to buy a full bottle of a fragrance.
It's like my nose has just been turned on and…I am following it down wherever it takes me. As I find it totally uplifting and life-changing.
It's not like I didn't smell things before, it's just a more of a pulling towards smells that has been really ramped up. As I am being charmed by their alluring profiles.
Maybe it's just something that comes with age? I don't know, but I am being drawn to natural pure smell. As it is uplifting a part of me that before was shadowed and dismissive.
Whatever the case, scents are here to stay in my life because of the many benefits.
Key Features To Look For In A Diffuser
Before we get into what is the best cheap diffusers, I wish to highlight some key important features the diffuser should have.
Some key features to look for in a diffuser.
Smaller is better. Yeppers! As it holds less water, which means more essential oil per ml. So simply put more scent. This is two-fold as well, the smaller the diffuser as compared to a larger diffuser, the smaller one allows for less air within the container thus keeping your essential oils less prone to evaporation. The larger container your essential oils will evaporate more and lose their effectiveness much quicker.
A continuous running diffuser, usually 4 to 8 hours long. As opposed to a diffuser that turns on and off for 30 seconds for a longer period of time. Why is this? Well, essential oils are volatile in their nature, meaning they evaporate into the air. So if they're going to be sitting for long in a diffuser, if the diffuser is running in a stutter timed mode. With this increase in time, your going to lose some of the effectiveness of that essential oil.
I want at a minimum a diffuser that diffuses for at least 6 hours.
The ability to turn the light off and on.
Automatic shutoff when water is all dispersed.
BPA free plastic!
A long cord.
Lifetime guarantee!!! Either money back or product replacement.
Multiple settings as everyone is different. With run times or light functions.
Quiet. Nobody wants to hear an excess noise, as the diffuser needs to run as silent as possible.
Where You Can Use Your Diffuser
Using essential oils to scent a room is so very satisfying compared to using chemical smelling air fresheners. It's a more natural smell that is super pleasing. There is no real limit on where you can use a diffuser but below I will list some places to use a diffuser.
Office
Bedroom
Bathroom
Livingroom
Kitchen (especially when cooking smelly foods)
Basement
Hotel rooms
The 4 Best Cheap Diffusers
These are in part from my personal experience as well as customers reviews.
How does a lifetime guarantee suit you? It suits me so well, I purchased this from Amazon, with either a full refund of product replacement should this unit develop a problem. This is the second diffuser I have bought and I am pretty darn happy with it. I use it mostly in my office while working, to keep me refreshed and invigorated.
This produces a good amount of cool mist and is made out of BPA Free materials. This produces less than 35 decibels which is pretty quiet and is about the average noise level for a diffuser.
This one is another small unit that is highly reviewed on Amazon. With over 21,000 positive reviews about people just raving about it. This has a run time of three hours or an intermittent setting for six hours. Made out of PP (polypropylene), the same thing baby bottles are made up of (highest quality).
Did I mention it's dang cheap too! It's on the quiet side with many people stating that there is very little sound.
This diffuser is BPA free and is also the second highest reviewed on Amazon with all the features you need in an order to change an atmosphere of a room. The product guarantee is only for 12 months from the date of purchase but is still a pretty good reassurance.
This pumps out a good stream of mist as well, for being small and compact.
If you're looking for a more refined look that is also very functional and puts out a lot of mist this glass this is a fantastic diffuser. I own this MarbleMist Diffuser and have been using it for a couple of months in my living room. The outer glass is hand-blown, so no two diffusers are the same and it looks better in my opinion to a plastic unit. So you're able to add an air of sophistication with this diffuser.
It has all the functions as well. Changing colors (if that's what you want) and different setting for the lights that is sure to please everyone. All the while putting out a heavy stream of mist.

Change The Atmosphere For The Better 
I love the natural smells and diffusers are a great way to project this smell in a room. Do yourself a favor and buy a diffuser along with a couple of essential oils to get started. Start with scents you are drawn to and that are obviously pleasing to your nose.
Give it a try and see for yourself!
Share This: