Share This:






What Is The OBAD Tortilla?
The O.B.A.D. Tortilla is the newest product from Mr. Tortilla. Mr. Tortilla is the creator of the jaw-dropping guilt-free 1 Carb Tortilla. So, the O.B.A.D. Tortilla is the bigger brother to their 1 Carb tortilla. They just increased the size of the 1-Carb, gotta love that. This Mr. Tortilla OBAD Tortilla Review I will highlight its key features both positive and negatives to help you decide if it is worthy of buying.
The OBAD tortilla is big, low carb, and has low calories.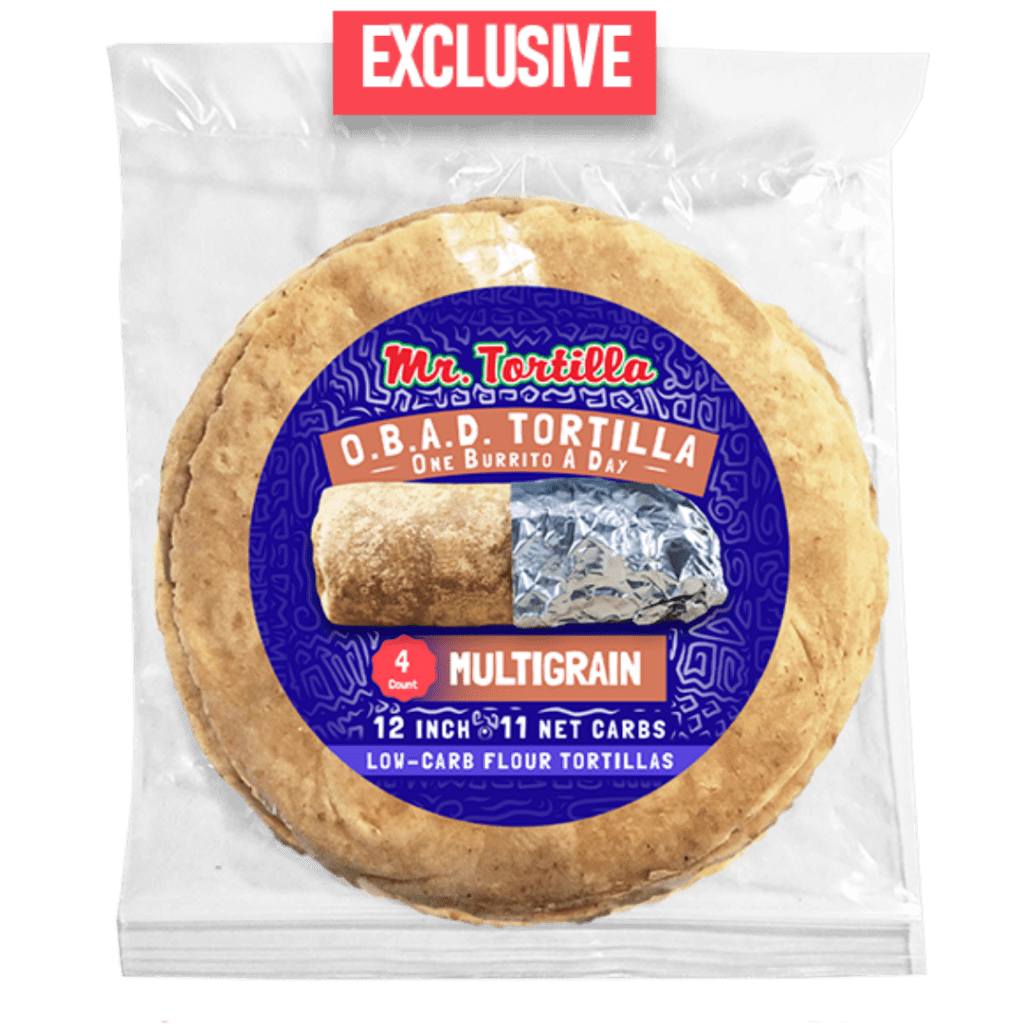 What does O.B.A.D stand for? You're going to love this if you love Mexican food, it stands for One Burrito A Day. Now for a self-proclaimed burrito junkie, like myself, this has my attention. Mr. Tortilla giving me personal permission to have a burrito every day…Oh hell yeah.
You just stole my heart, dude.
Where Are These Made?
These are produced and shipped from San Fernando California. This is where the company was founded by the owners Anthony and Ronald Alcazar.
OBAD Ingredients
How Does It Taste?
It tastes good. I wouldn't even write about it if it didn't taste good. But in full-disclosure it is not as good in taste as a quality-made flour tortilla. Just being completely honest here.
Just like anything else you get that is low carb its taste is going to less appealing than the comparable full carb product. Just the facts of life, people.
But don't let that sway you, it is a great tasting and low carb big tortilla.
Tortilla Comparison
So how much different is OBAD tortilla compared to other tortillas out there.
El Milagro 12″ Flour Tortillas 8ct. 30 oz -330 Calories 48 Net Carbs
La Banderita 10″ Flour Tortillas 10ct. 25 oz – 220 Calories 34 Net Carbs
Mr. Tortilla O.B.A.D. 12″ Multigrain – 170 Calories 11 Net Carbs
Positive & Negatives
Pos
11 Net Carbs per tortilla. WOW!!!!
Low calories for being such a big tortilla.
If you're going to have one burrito a day make it a big burrito, just as Mr. Tortillas has. This isn't a 10-inch diameter tortilla…no, no, no…this is a twelve-inch super burrito tortilla.
Keto-friendly.
100% money-back guarantee if you don't love it.
100% Vegan.
OU Kosher Certified.
0 mg of Cholesterol.
0 grams of trans fat.
Oat fiber is used.
Made from Organic Wheat Flour, no bleached white flour here!
Taste for being so low carb, you would suspect something yucky. Not here, the taste is pretty decent and that is the reason for the positive column.
Neg
They quickly run out of these…so if you see them, get them while you can.
The price can run pretty high for a low-carb tortilla.
The taste is good…don't get me wrong but it is not as good as a carb-filled flour tortilla.
If you make a burrito to take to work or save for later it can disintegrate by the time you eat it. This varies with the contents inside. How do I know? Well, one time at work…Yeah things got messy.
Other Mr. Tortilla Products
As mentioned above Mr. Tortilla has a 1 Carb Tortilla. You can read my full in-depth review of this amazing product here, Mr. Tortilla One Carb Tortilla Review.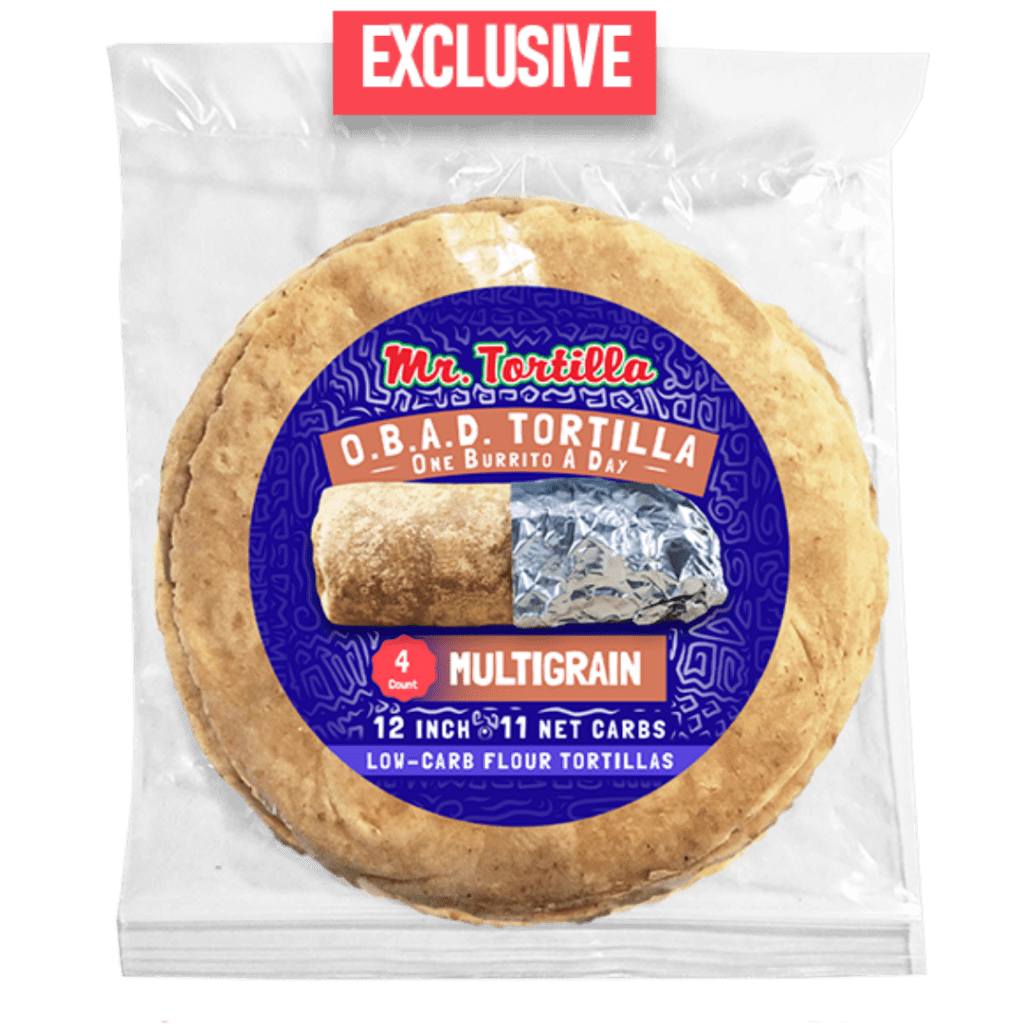 Let me know if you have tried the O.B.A.D. or 1 Carb from Mr. Tortillas would love to hear feedback on this product. Also any questions.
Share This: