Share This:






Guilt Free Tortillas?
Everybody loves Mexican food right?
But eating Mexican food is riddled with guilt.
Why is this?
Well…because of the carbs from the tortillas.
It's the tortillas!!!!
But that is not the case anymore, because Mr. Tortilla has made guilt-free 1 carb tortillas available to the masses. Not only is it guilt-free, but it is also delicious!
Now everyone can enjoy great Mexican food guilt-free with Mr. Tortilla One Carb Tortilla.
About Mr. Tortilla
A little bit about Mr. Tortilla…
Mr. Tortilla was founded in July of 2020 by Anthony and Ronald Alcazar in San Fernando California. They were looking to make a healthy and affordable tortilla for the masses.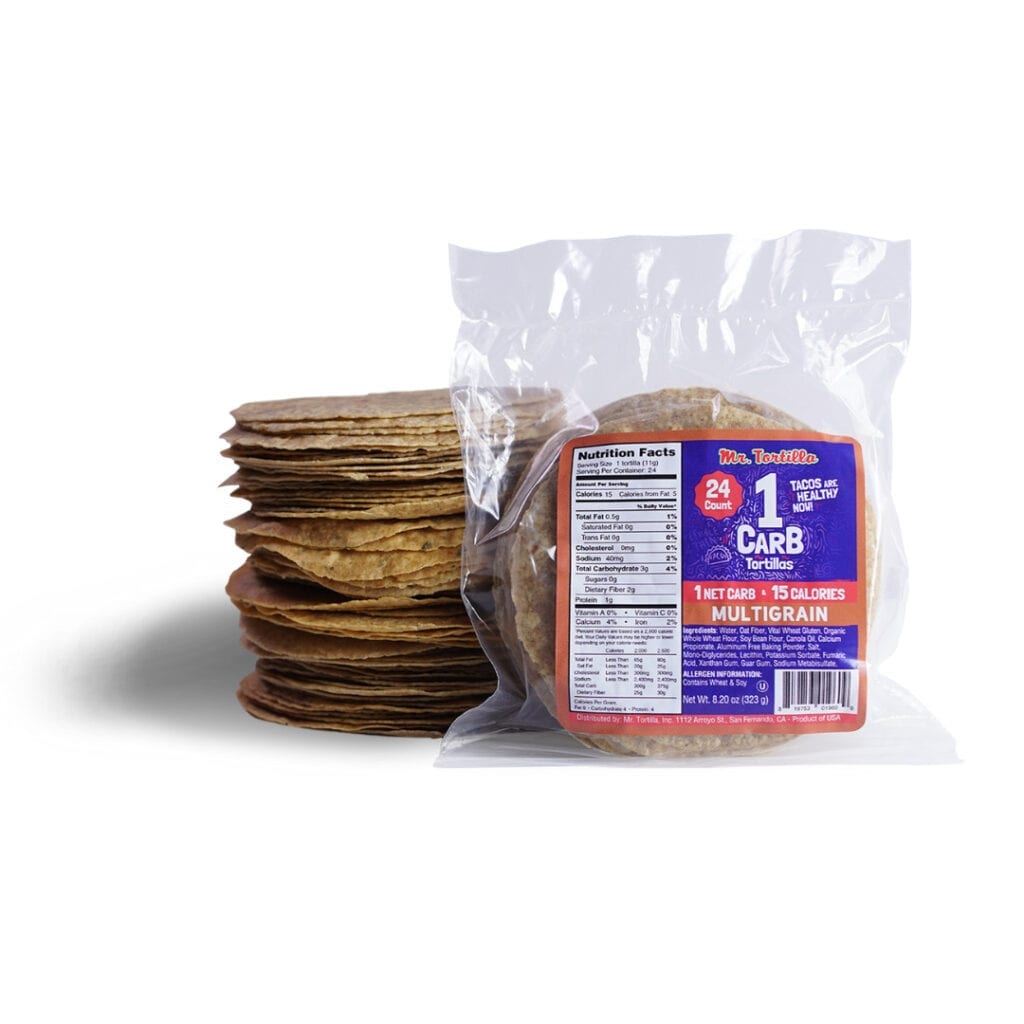 Mr. Tortilla also makes wonderful traditional flour tortillas as well their 1-Carb tortillas which is a big hit with the low-carb and keto communities.
I just finished a review of the big brother to the 1 Carb Tortilla, the Mr. Tortilla O.B.A.D. Tortillas has 11 Net Carbs and is huge. You can read about it here Mr. Tortilla OBAD Tortilla Review.
Now Everyday Can Be Taco Tuesday
Woohoo!!!
There is plenty of reason to be excited about these tortillas. They come in two flavors, multi-grain and Pico de Gallo.
They come in a pack of 24 tortillas and are around $5 a pack.
When you first get the tortillas, you might be shocked by how small they are. I know I was, but don't be discouraged, you will quickly adapt to their size. Trust me.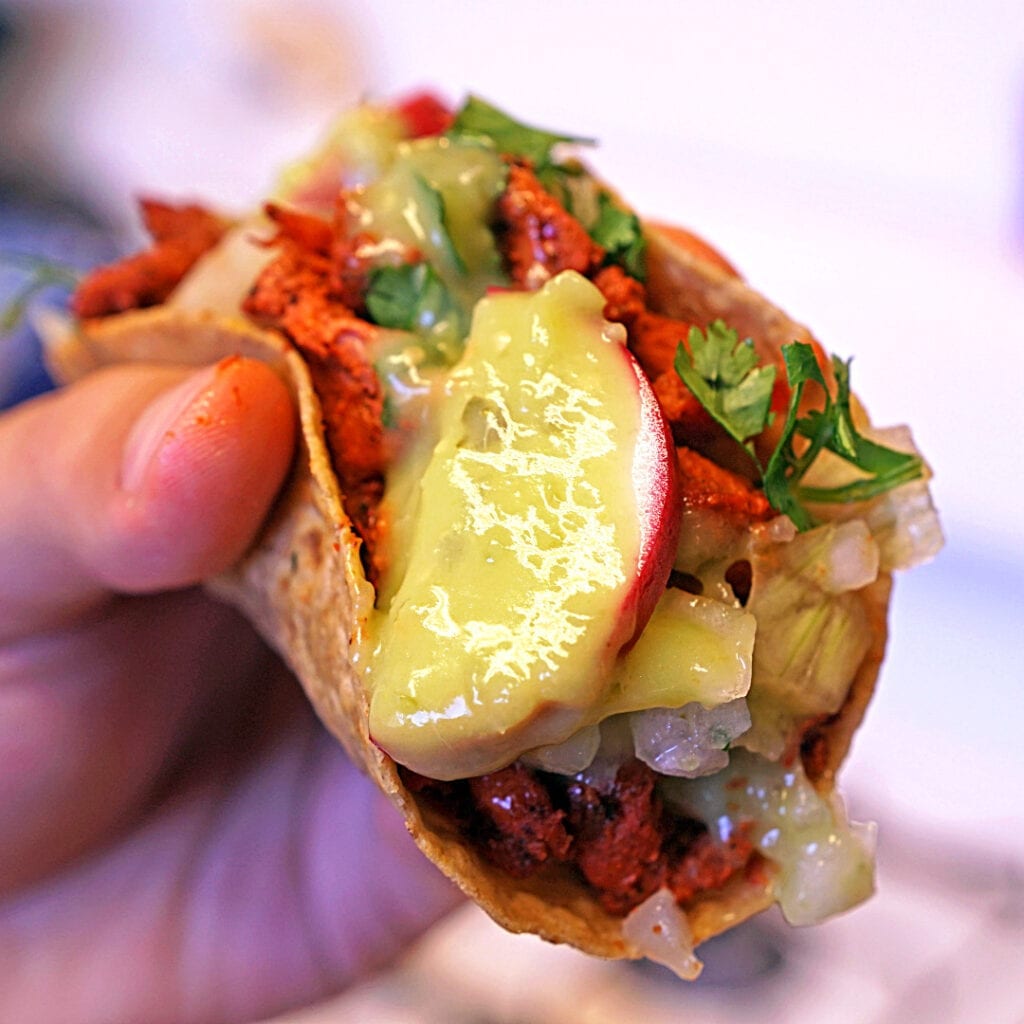 Other Non-Traditional Uses
Think outside the box!
Not only is it good for Mexican foods as traditionally it is, you can also you it for a bread substitute.
When cooking Bratwurst and you want some type of bun the 1-Carb Tortilla makes an excellent bun. Plus it won't ever break on you.
Hotdogs
Lasagna
Can easily make sandwiches with it. Use two tortillas for a top and bottom bread substitute and add your favorite meat, peanut butter, jelly, or condiment, and you are done.
Grilled cheese sandwiches.
Mini-wraps.
Make your own tortilla chips.
Very flexible tortilla.
Small homemade pizzas.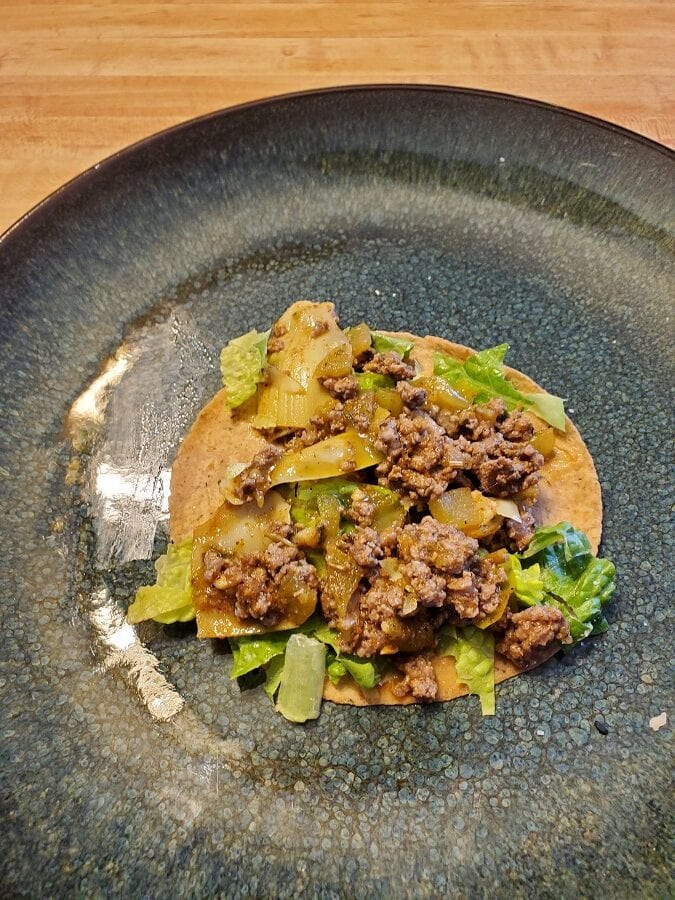 Positives & Negatives
Pos
Just 15 Calories!!!! This is quite amazing compared to other tortillas.
You can eat 10 TACOs and just have 10 Net Carbs!!!!
1 Net Carb per tortillas.
Keto-friendly
Organic and non-GMO flour.
100% Vegan
Low Salt
OU Kosher Certified
They come in different flavors as well as multigrain, and pico de gallo.
Can be fried, heated, or un-heated. Of course fried taste the best and the best texture.
The price seems reasonable, as I am willing to pay up for a low-carb alternative.
Mr. Tortilla donates to a bunch of charities.
Check out their website they have some great recipes.
Sign up on their website to receive regular deals and sales, it is really worth signing up.
They come in a resealable bag to keep them fresh longer after opening them.
Neg
Smaller than a traditional taco roughly 4 inches in diameter. You're going to have to get used to putting less on the 1 carb tortilla.
Let be perfectly honest here, not going to taste better than a fried traditional corn tortilla, but it does still taste good.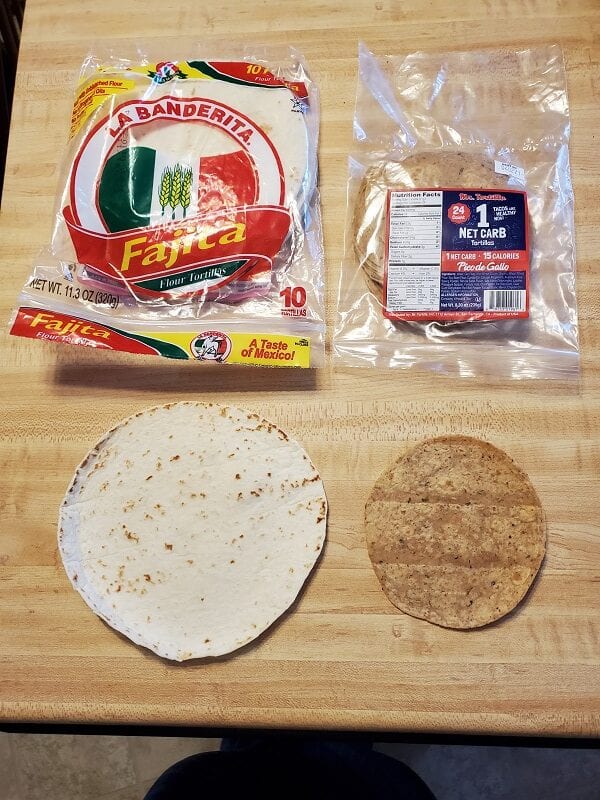 If You Want To Make Your Own
If you want to make your own low-carb tortilla and have the time head on over to my page here, The Best Low Carb Tortillas Recipe.
It really simple and takes only about 5 minutes.
Check it out.
Tortilla Comparisons
I just grabbed the tortillas I had in the pantry for a quick and easy comparison. Notice the calories and the carbs.
Mr. Tortilla 1-Carb Tortillas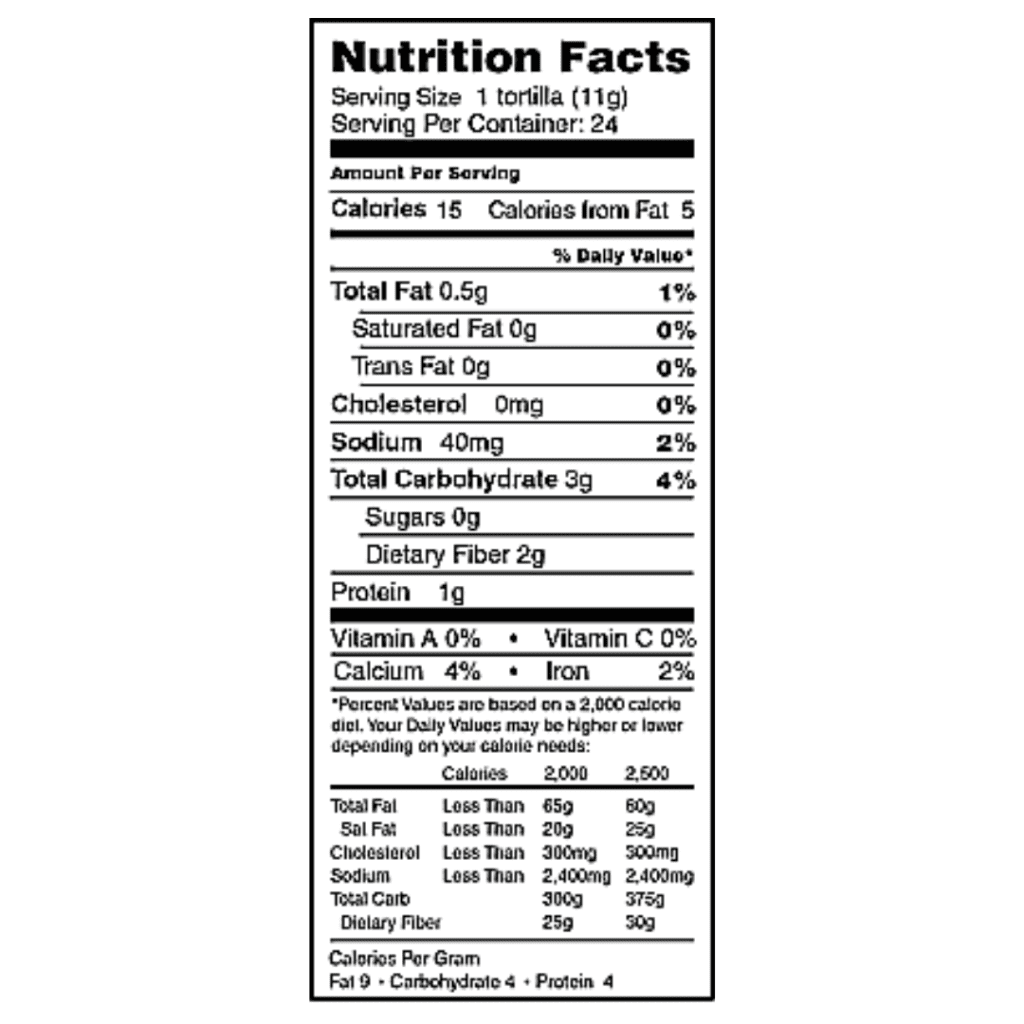 El Milagro Corn Tortillas
La Banderita Flour Tortillas Nutrition Info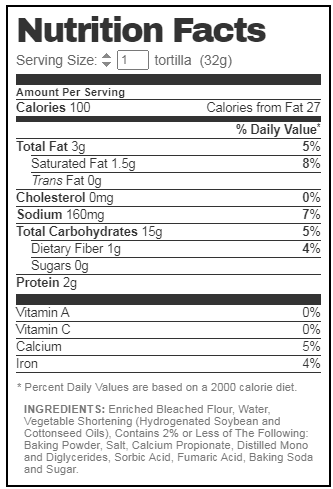 Some Tips
One big tip I have is to order takeout from a Mexican restaurant say for dishes like fajitas or tacos and throw away the tortilla given by the restaurant and substitute with 1-Carb Tortilla from Mr. Tortilla. Thereby still enjoying the meal guilt-free. You could even dare I say it, smuggle Mr. Tortilla 1 Carb Tortilla into the Mexican restaurant.
Don't forget the many other ways of using the tortillas and substitute these for bread. I post a bunch of ways to avoid high carb foods above.
For the ultimate in taste, I fry them in a healthy oil like REAL Olive Oil. Check out my page, How To Tell If Your Olive Oil Is Real. 50% of olive oil is fake!!! I recommend a company that sells real olive oil and has it routinely tested otherwise you don't know what you are getting.
Also, sign up on their website, as they routinely send out emails with deals and coupon codes. Take advantage of these. So you can save even more money. It is really worth it.
Get You Some!
If your watching your weight or just trying to eat more healthy meals you have got to get you some.
Purchase Now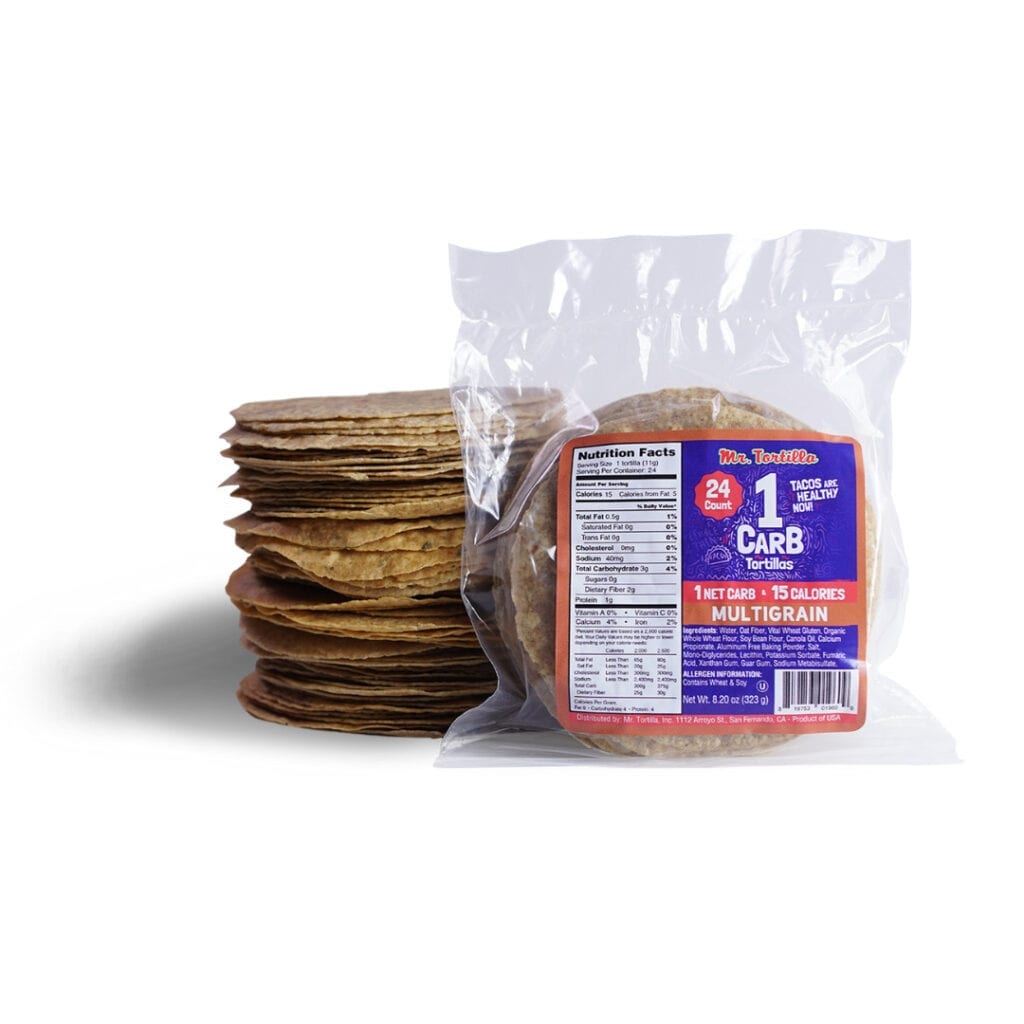 Share This: