Share This:






Who Doesn't Love Mexican Food?
I literally could eat Mexican food every day. I am so not kidding.
I just enjoy the freshness and spiciness of the many takeoffs of Mexican food. Tacos, burritos, salsa, enchiladas, etc, etc. With the fresh fruit, and herbs with the spiciness of hot sauce, what is not to love. I just love it all.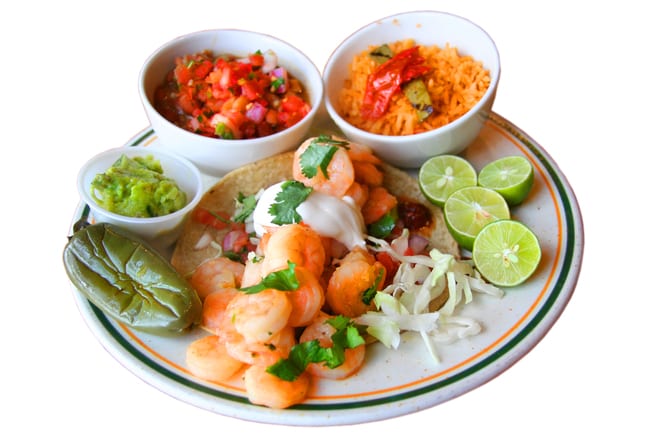 Enter the problem. If you are like me and you just love Mexican food, there is a slight problem. What do you normally eat with Mexican food? Which is added to just about every Mexican meal. Carbs! To be more specific…
Yep…the ubiquitous delicious tortilla.
But there is a drawback to the scrumptious tortilla. Of course, right?
Why, must every good thing have a drawback? Damnit, universal law.
It's high in carbs and doesn't work with most dieting programs like the Ketogenic Diet, Paleo Diet, and Atkins. It can either be the flour tortilla or the corn tortilla both are high in the dreaded carbs.
Before we get into the recipe if you would love to have on hand some premade tortillas for when you don't feel like cooking I highly recommend you check out my Mr. Tortilla One Carb Tortilla Review. THE BEST LOW CARB TORTILLA OUT THERE!
There Is A Solution
Hold on…thankfully, there is a solution to the high carb problem presented with corn or flour tortillas. Now, I am not going to take credit for this amazing recipe I just want to help share it with people that love eating delicious Mexican food and want to avoid consuming excess carbs. Because a lot of us struggle with excess weight.
I have found this amazing recipe both delicious as well as low in carbs, as well as simple to make.
Not only is this a solution to reducing carbs but it tastes great as well. A win-win. I love win-win!!!
So, these are guilt-free and OHH, MIE GAWD delicious! Although they do have some carbs, we can severely cut down that carb count to something more manageable to help us maintain or lose weight.
These specific tortillas are simple to make, as the tortillas are very pliable as well as relatively thin.
How Many Calories and Carbs Are In Tortillas?
The ranges for corn and flour tortillas run the whole gambit.  From as low as 9 grams, to as high as a whopping 98 grams of carbohydrates. WOW! Just wow! This is dependant on many factors, size, and ingredients. Each company that makes tortillas varies based on whatever they add to their specific blend and size.
Nutrition 
Calories 75
Fat 1.5g
Protein 8.5g
Carbs 6g
Fiber 3.25g
Net Carbs 2.75
Added Benefits To Making Your Own Tortillas
Besides knowing exactly what is going into your homemade tortillas, (a major benefit) there is another benefit. That benefit is being able to make it whatever size you want from a micro taco to a regular taco, to the grande burrito.
Ingredients 
10 tbsp of Water
1/3 cup of Coconut Flour
1/4 tbsp of Baking Powder
8 Large Egg Whites (if using egg whites bought in a container read the measuring instructions on the package to get the equivalent of 8 egg whites.
Optional Seasoning – Garlic Powder, Onion Powder, Chili Powder, Salt, Cilantro, Mexican Seasoning, Lime. Experiment to find what you like.
Directions:
Add all the ingredients to a small bowl. Mix well. You want the consistency of crepes.
Add additional seasonings if you desire. (herbs, seasonings) Mix well.
Warm-up your skillet, I usually use medium heat. I don't like using cooking spray if your pan is seasoned correctly you won't have to. But use what works for you.
Use a 1/4 measuring cup and apply it to the center of the skillet.
Tilt the skillet to evenly apply the tortilla batter evenly and to the correct size, you want. Don't be afraid to add more if you need more size.
Wait till it starts to rise or bubble, then carefully flip it over, to cook the other side. I like a light browning to take place.
Start staking them tortillas.
Repeat till mixture is all used up.
Apply delicious ingredients on top of tortillas and enjoy!
Tips On Making Your Own Tortillas
Thin, thin, thin, thin. Keep in mind you really want a thin tortilla. Did I mention that they need to be thin yet? So evenly and quickly spin the pan as soon as you drop the mixture on the pan, to help achieve this. This might take a bit of practice, but you will soon easily get the hang of it fast.
If you happened to make your tortilla shell too thin or they are not holding up well, try slapping two together to increase the holding strength of the shells. I always overload my tacos or burritos and have spillage. I have found that these tortillas shells hold up, despite my overloading tendencies. Plus, they are low in calories, so doubling them up isn't that worrisome.
I love using a cast-iron comal to cook with. Especially, with Mexican food. I just love heating cooking with it, either making tortillas or just heating up the tortillas or cooking protein on it. It is just amazing. You can read my blog post on the benefits of cooking with cast iron here, Benefits Of Cooking With A Cast Iron Skillet. Just remember to use some sort of hot handle holder when using it, especially for making tortillas.
Now, I love using cast iron but if you don't have good luck with it try using other pans to see what works for you. Also, try using a smaller pan for the smaller tortillas and obviously a larger pan for the larger tortillas.
These can also be stored in the fridge for roughly a week.
You can usually find coconut flour in your favorite grocery store, but if you can't Amazon sells it as well. I've had good success with Anthony's Organic Coconut Flour.


You can specifically buy egg whites without wasting the egg yolks. Many supermarkets carry this product in the dairy section of the store. This is the method I prefer as it requires less work and is pretty cost-effective as well. Just make sure it is made up of 100% egg whites to avoid unnecessary carbs.
I love making a lot of these, then freezing the leftovers. This is a great time saver as well. They seem to keep pretty well in the freezer, just use a freezer bag to store them in. It's very handy when you want to just pull a couple out and heat over a warm pan.
Add more water if you have problems spreading the mixture thin enough.
To make a dessert with this recipe you can add some cinnamon, vanilla extract along with some Stevia, top with fresh fruit, and enjoy. Just keep in mind to keep it, low carb baby.
Now, Go Indulge Yourself In Some Amazing Mexican Food Guilt-Free!
---
Let me know if you have tried these tortillas or if you have your own recipe for low carb tortillas. I would love to try it. Thanks!
Share This: