Share This:






With the closure and reduced seating of most restaurants due to the pandemic now is a great time to still get your seafood fix from the comfort of your own home. So many people will often wonder where can I buy fresh seafood online? I will show the best places currently where to buy safe, fresh, and tasty seafood online.
Eating fresh seafood can sometimes be a problem locally, depending on where you reside in the United States. Often times fish at the local market is questionable at best. Some examples are having colored added to salmon, farm raised seafood. Farm raised is questionable because often times they are fed cheap low grade nutrients and sometime toxic.
Yeah…questionable seafood for sure. Having seafood in your diet is so important for getting quality nutrients and having tasty meals. This is why I compiled a list of some of the best places to purchase seafood online.
A special note here, all seafood from the companies below ship in an insulated box with dry ice so your seafood products come fresh and frozen.
Jump to Link
Vital Choice Wild Seafood & Organics
Vital Choice is just packed full of seafood options all of which are wild-caught and sustainably fished and certified-sustainable. Real peace of mind buying from Vital Choice. They offer 15 fresh wild fish options and six fresh shellfish options. This is my personal go-to seafood company.
I have written a couple of articles featuring Vital Choice products that I just love, Vital Choice Salmon Oil Review and Where Can I Buy Wild Caught Alaskan Salmon?
They also have plenty of canned and pouched products to choose from, as well as marine supplements and fair trade, organic & humane premium proteins. They also have a monthly subscription option called Vital Box in which they ship to you in dry ice. They have 3 Boxes to choose from and they both are highly customizable, Wild Salmon Box, Wild Fish Box, and Wild Seafood Box.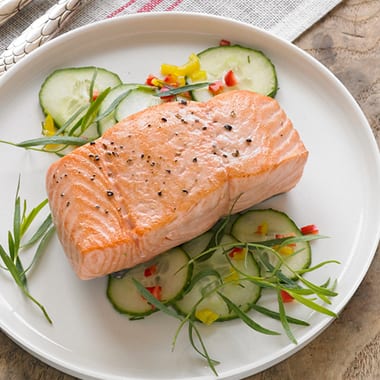 Probably the most well-known and used online seafood company out there. Many celebrities order from here and is a great company with a lot of seafood options. I highly recommend this company!
This has fish market has been open since 1822 and still going strong today. They pride themselves on offering the largest assortment of fresh seafood in the world. This has the widest selection of seafood than any other online seafood delivery company on the internet.
Seafood gets hand-selected every morning for their fresher-than-fresh seafood. Their team of experts and chefs actually do all the hand-selecting of the seafood, so you know you're in good hands.
You can 15% On Your First Order of $150+ With The Code STOCKUP plus Free 2 Day Delivery.
If you are looking for a smaller fishermen-owned co-op based in Alaska that has been around for a long time you found it in Alaska Gold Seafood. All fish is line-caught, meaning with a rod and fishing line, not by a large net.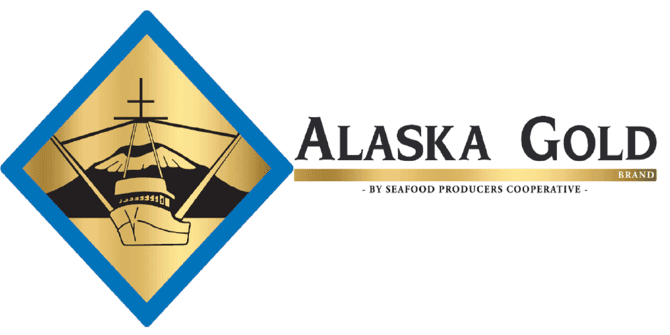 Actively selling various wild salmon, halibut, sablefish, albacore tuna, rockfish, and lingcod. They also sell Dungeness crab and canned tuna and salmon. They offer a seafood variety pack as well as a loyalty program to save money by ordering monthly.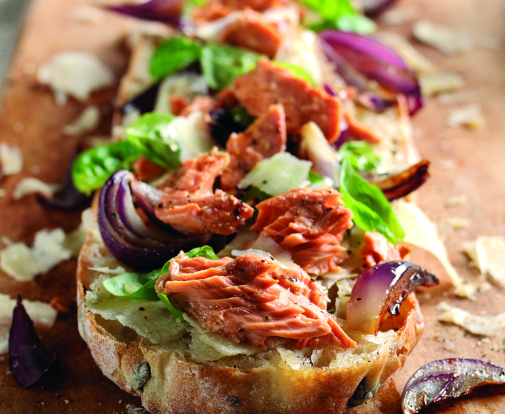 Shop Seafood At Alaska Gold Seafood
Wild Alaskan Company
This is strictly a monthly seafood membership where you pick your plan and the available three choices for the month, either Wild Salmon Box, Wild Combo Box (combo of salmon & white fish), or Wild White Fish Box.

The white fish they offer is Halibut and Cod. The salmon they offer is Sockey and Coho. They are sold either in 12 pack or 24 pack, with the 24 pack you receive free shipping, which you could save $9.95.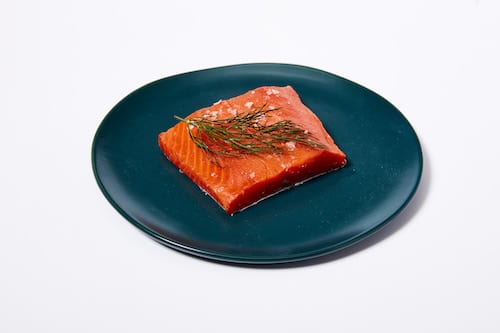 All of the fish that are sold at WAC are wild-caught in Alaska and the Pacific Northwest from sustainably managed fisheries. Not as many options as some of the other companies in this list but worthy of note just the same.
Shop Seafood At Wild Alaskan Company
Thrive Market
Thrive Market is an online membership grocery store for healthy and natural organic foods household items, wine, and supplements. They also specialize in diet-specific grocery items for people on popular diets like keto, organic, whole30, paleo, etc.
You can read my full review of Thrive Market here, Is Thrive Market A Good Deal? Is It Worth Signing Up?.
Thrive Market has two seafood options within their Meat & Seafood sections. They have a Build Your Own Seafood Box and a "Wild-Caught Sockeye Salmon Box" Not as many choices for seafood as the others in this list you can customize.
The Build Your Own Seafood Box contains various salmon, cod, shrimp, scallops, pollock, crab, tuna, striped bass, and lobster tails. This has a lot of options and is a great way to easily get a variety of seafood in a monthly subscription box.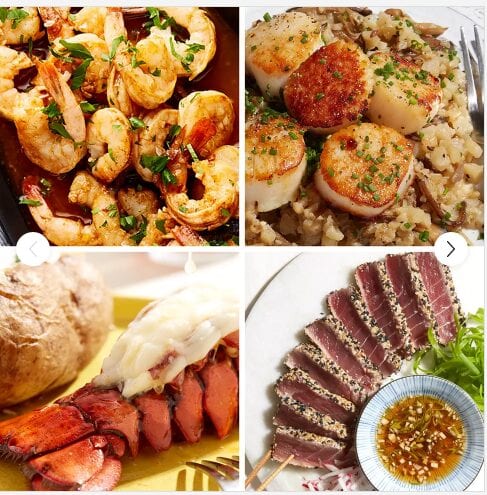 Cameron's Seafood
This is a Maryland based company that's been in business for over 30 years specializing in 100% authentic Maryland crabs, crab cakes, and crab soups.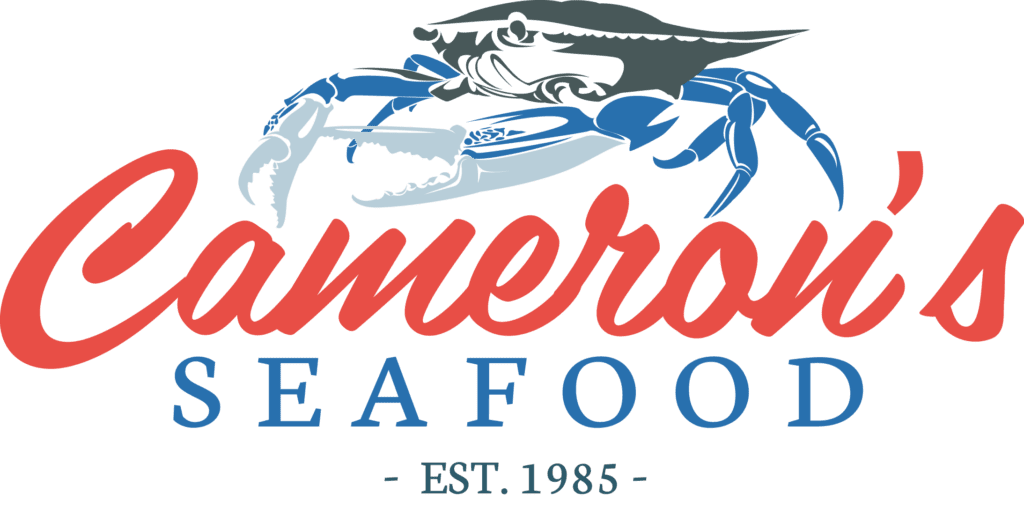 This is the place for buying crabs online but they also have other seafood like shrimp, lobster, shellfish, and a decent amount of fresh fish as well. They claim caught daily, shipped fresh, and delivered to your front door in less than 24 hours.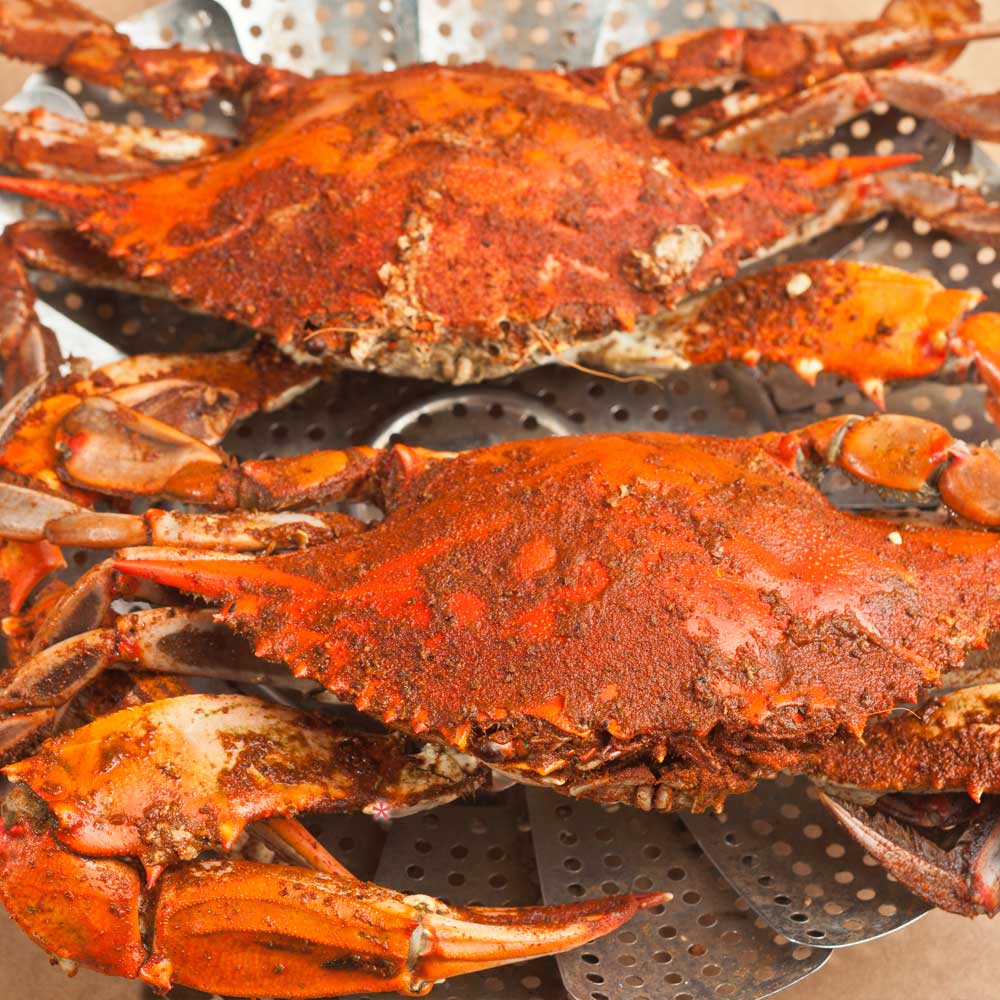 Having over eight varieties of Maryland Blue Crabs and three varieties of crab legs there a lot of crab options if that is what you are looking for. They also sell carb meat in sealed plastic containers for easy meals.
Shop Cameron's Seafood
Are you looking to get quality fresh lobster? This is the place, as Lobster Anywhere deliveries fresh Maine Lobsters overnight to your door in less than 24 hours, hence the name. As LobsterAnywhere buys hand-selected lobsters from local lobster fishermen and holds them in a live-holding system.
They delivery a total of 5 different types of lobster products.
Live Lobsters – Lobsters range in sizes from 1 1/4 pounds up to 6 pounds.
Lobster Tails – They have a total of 5 different sizes ranging from medium to Monster Lobster Tails.
Lobster Meat
Lobster Rolls – Two pounds of premium lobster meat and 8 split rolls.
Lobster Dinners – Any of dinners get free shipping
They also have fresh shrimp, fresh sea scallops as well as chowders and bisques, steaks. If you love lobster you gotta try LA for sure.
FarmFoods does not sell any farmed fish, they sell only wild-caught fish and it has to be sustainable too. FarmFoods has a decent selection of seafood.
Alaska Sockeye Salmon
Wild Caught Halibut
Wild Caught Pacific Cod
Wild Caught Shrimp (Alabama Gulf of Mexico)
Wild Caught Tuna
New Zealand Greenshell Mussels
Wild Caught Mahi Mahi
Wild Caught Swordfish
Saving Money on Seafood Online
My first tip to saving money online in general and this can be applied to most of the companies above is installing Honey, either on your smartphone or an extension on your browser for home computers. This simple app/extension automatically checks for coupon codes and applies them at checkout and you do nothing. It's that easy.
The second way to save on seafood online is to save on shipping cost. Most of the companies will have free shipping if you go over a certain price range.
Seafood Is Amazing
We all should be enjoying more wild-caught seafood as it provides healthy benefits and keeps our meals interesting.
Any thoughts or comments appreciate and I will try to respond as fast as I can. Thanks!
Share This: