Share This:






Set Yourself Up For Success
Okay, you have taken the Kinobody Survey. (<– If you haven't you can here) Check!
Purchased the program that best suits you for the results you want. Check!
You have read the materials and watch the videos. Check!
Now, you wondering what kind of meals can I make to meet my requirements of calories and macros. Maybe you're not that handy in the kitchen. Having the proper nutrition and diet is paramount to success with any of the Kinobody Programs. So in order to help you succeed in your new diet and fitness program. KinoChef was born.
For my full in-depth review of my personal experience with Kinobody head over to my page, Is Kinobody A Scam?
Introducing KinoChef
KinoChef: The Kinobody Cookbook – 50 Mouth-Watering Recipes For Promoting A Lean & Chiseled Physique
Convince Me I Need This Cookbook?
Okay…Read on my friend.
First and foremost this is an ebook download. So, you don't have to add it to your already filled bookcase, thus taking up physical space in your house. Just look at all the cookbooks I already have.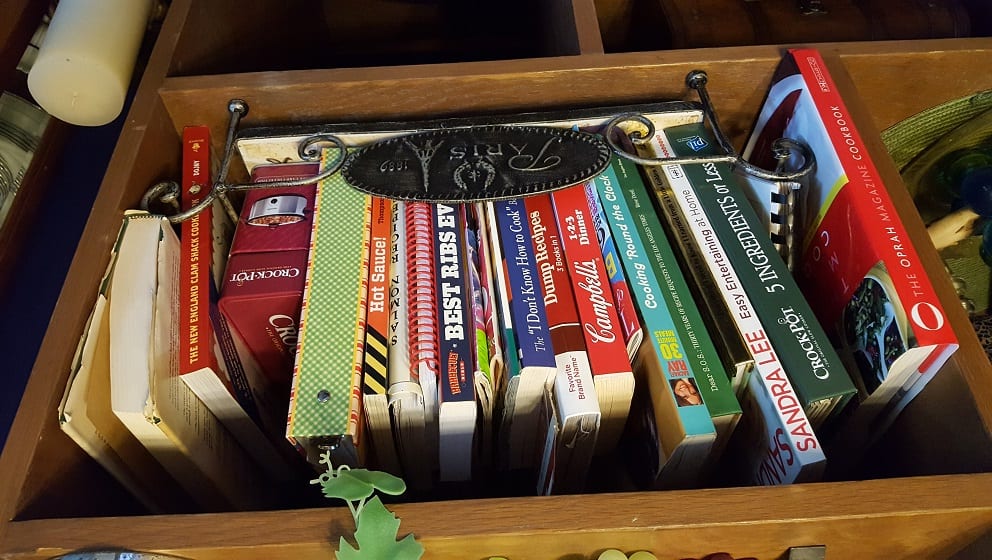 You're probably thinking not another cookbook. But wait, stop right there.
If you are serious about getting results, serious enough to purchase a Kinobody program already. Buying and using this cookbook will ensure your success in whatever fitness goals you have for yourself. Kinobody programs work and work amazingly well.
To get an idea of what is inside KinoChef, head on over to my take on Greg's famous Kinobody Cheese Quesadillas recipe page.
Remove The Doubt & Uncertainty
Buy the book to remove your uncertainty and doubt. This will solidify your understanding and allow you the confidence that you're doing things right the first time.
So, why not buy KinoChef and remove all the doubt about meals? As well as have super delish meals that will sustain you for long periods of time.
On my review of the Kinobody Program, I always state to buy the KinoChef cookbook along with any program. This is an important tip to follow. I'm not a great cook but I can follow simple directions to make food taste good and KinoChef can get you there.
Meet The Authors
Who is the author? Scratch that, who are the authors? Because, there are two in this book, a collaboration. I love collaborations, they are usually better than a single author cookbook.
KinoChef removes the uncertainty. As Greg has teamed up with Emily Ness (founder of CookingUpHappiness.com) to make a really easy to follow, but even more importantly, giving you the exact knowledge to great tasting meals that will keep you feeling full with no hunger pains. All the while maintaining your calories and macros.
Greg O'Gallagher is the creator and designer of the Kinobody programs. Being in his mid 20's he has built his own brand and company, through hard work and the essential dedication it takes to build your own company. His systems are revolutionary and thought-provoking because they go against the established norms, but they work. Mind-blowing people in the fitness industry.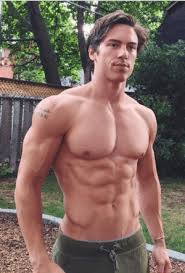 I'm going, to be honest here, I had no idea who Emily Ness was, until purchasing KinoChef but was glad for the introduction. As her website has many amazing recipes to look over and to try. She is a cook and blogger that enjoys photography and writing. Her website is cookinguphappiness.com
Simple, Good, Tasty, Easy, Big, Satisfy Meals
Some fad diets have you abstain from one of the three macronutrients. Some have you avoid fats, some have you avoid carbs.
What Greg and Emily have figured out is that you need a combination of the three: protein, carbs, and fats. The right ratio. This is outlined in your particular Kinobody program and should be followed accordingly.
Skipping or going low on any of the three macros will have disastrous effects on your body, training or mood.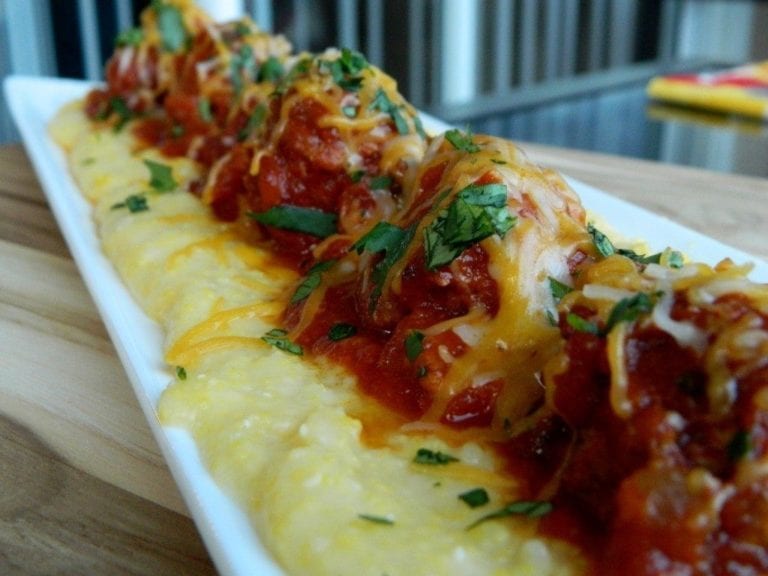 Content Of KinoChef?
Okay, so you're probably wondering, "what is all inside this cookbook?" Well, I can't divulge the recipes I can give you a general outline of the different recipes provide when you purchase Kino Chef.
About The Authors
Welcome To Kino Chef!
How To Use This Book
The 5 Rules Of Kino-Style Cooking
Main Meals: Gourmet Dishes (20 Different MealsRecipes)
Main Meals: Bachelor Recipes (9 Different Meals Recipes)
Side Dishes (9 Side Dishes Recipes)
Small Meals & Desserts (12 Recipes)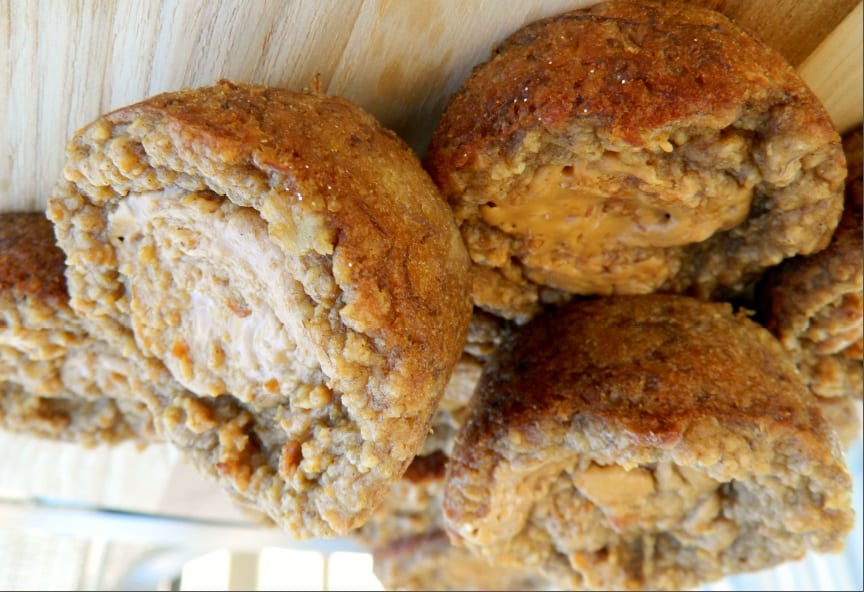 What's Amazing About KinoChef
KinoChef is designed to fill in and lead you to water so to speak. To help fully understand nutritionally what is expected of you.
There are few negatives if any pertaining to KinoChef. You get your money's worth with this e-book.
Detailed information provided about how to use this book as well as implementing this with any of the Kinobody programs. (Warrior Shredding, Aggressive Fat Loss, Greek God, SuperHero Bulking or Goddess Toning programs.)
Kino Chef is designed to support your physical goals by maintaining the right balance of fats, protein, and carbs.
50 recipes encompassing: Main Meals, Side Dishes, and Small Meals & Desserts. The sheer amount of different recipes will surely keep you from getting burnt out, like eating broiled chicken breast for every meal. Not here! Variety!
A varied genre of foods to keep you interested.
The recipes are pretty darn simple to make.
Everything I made tasted fantastic.
Love all the potato recipes. Can I eat potatoes? Yeppers!
Meals leave you feeling very satisfying and filling.
Spend less time in the kitchen, as you are only eating two main meals throughout the day, thus leaving you spending hours in the kitchen.
Extremely helpful to getting results with any of the Kinobody programs.
Loaded with food tips and hacks. That will help you lose the fat and gain the muscle.
Meals are prepared so you don't get into starvation mode even when intermittent fasting. Which leads to overeating and binge eating.
All the information for each recipe is clearly stated. Like serving size, Nutritional information, ingredients, as well as directions on cooking.
Tips on saving money too.
Multiple situational food preparations, date night, easy week of food prep in a crockpot, etc.
Conclusion
If you're serious about getting into shape with any of Greg's various Kinobody programs, you must…you must get this cookbook. To ensure you're following the diet portion of the program and to see the results.
As this just simply removes a lot of the guesswork.
Get it and use it and enjoy the results.
Purchase KinoChef Now
Possible Volume 2???
This cookbook is labeled Volume 1, could there be a volume 2 or three down the pike? I would sure hope so and patiently waiting while salivating.
Can't wait…
---
Would you like to see a follow two as well, or have you bought the KinoChef cookbook? Let me know what you think below.
Share This: